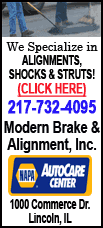 O'Neal shot 9 for 14, Michael Beasley added 15 points and Udonis Haslem 14 on a night when Dwyane Wade scored only 12 -- 14.5 under his average -- in 29 minutes. But Wade didn't need to score against the outmanned Bulls. The former Chicago-area prep star had 10 assists and also five rebounds in the lopsided victory.
Hakim Warrick scored 14 points, and Taj Gibson and Derrick Rose had 12 each for the Bulls.
Wade had eight first-half points, hitting a jumper just before the buzzer to give the Heat a 63-33 lead as the boos poured down on the home team at the United Center.
Miami shot 60.5 percent in the first half, while the Bulls made only 28 percent. Miami finished the game at 52 percent with many easy shots against a listless Chicago defense.
O'Neal worked at will on the inside and had easy short-range jumpers, hitting 7 of 11 and scoring 18 points in the opening half. Haslem came off the bench with 10 points in the first half and the rout was on. Chicago was without injured forward Luol Deng (calf) and Joakim Noah played limited minutes as he recovers from plantar fasciitis.