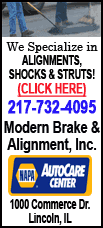 Jordan recently purchased majority ownership of the NBA's Charlotte Bobcats. Jeter stressed he has no interest in owning a small, non-controlling share of a baseball team.
"Oh yeah," he said. "The only interest I have in ownership is to be able to call the shots. I've said that time and time again."
Jeter clearly has given some thought to life after baseball. He's known Jordan since the Hall of Famer gave up basketball to pursue a short-lived pro baseball career, and said he hopes to learn from him.
"I'm happy for him. I know it's something he's wanted to do for quite some time. ... Not too many former players get an opportunity to be an owner. It's something I'd like to do as well," Jeter said.
But don't look for Jeter to hang up his new cleats anytime soon.
"I'm going to play as long as I'm enjoying myself. I don't really put limitations on too many things. I think when you start putting limitations out there, you're in trouble," the 10-time All-Star said. "I'm having a blast right now playing, and I'm going to play for a long time. That's the plan."
The 35-year-old shortstop is entering the final season of a $189 million, 10-year contract. The club has a policy of not negotiating new deals until a player's previous contract expires, and Jeter has said he doesn't have a problem with that.
When he reported to spring training last month, he discussed his contract situation for what he said would be the final time.
Jeter said he is focused on trying to help the Yankees repeat as World Series champions.
He hit .334 with 18 homers and 66 RBIs in 2009, leading New York to its first world title in nine years. The Yankees have won five rings during his career.
His new shoe ($100) is designed to celebrate nine defining moments of his career, including his first World Series, fist All-Star Game MVP award and passing Lou Gehrig to become the Yankees' all-time hits leader.