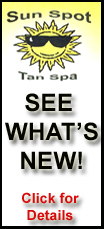 The sixth-seeded Volunteers moved on Friday night with a 76-73 victory over No. 2 seed Ohio State in the Midwest Regional semifinals.
"I'm just proud of my teammates and proud of the whole university," senior guard J.P. Prince said. "We fought hard. We've been through a lot of adversity, and I just thought - I think we've done a great job of actually deserving victory. We've worked hard. ... We're excited. We know it's not over. We still have another game to play. We just enjoy tonight, but tomorrow we'll be right back, and it will be all business from that point on."
Butler, a No. 5 seed, moved on Thursday with a 63-59 win over top-seeded Syracuse in the West Regional.
Northern Iowa also had a chance at a first-time trip to the round of eight, but the ninth-seeded Panthers lost 59-52 to No. 5 Michigan State on Friday night.
Two schools earned their first regional final berth in a long time.
Baylor beat Saint Mary's 72-49 on Friday night for its first run to the round of eight since 1950, when there were only eight teams in the field. Kansas State moved on to the round for the first time since 1964 with a 101-96 double-overtime victory over Xavier on Thursday night.
---
DUKE'S BACK: Duke's 70-57 victory over Purdue sent the Blue Devils on to the regional finals for the first time since 2004. They had lost three of their last five regional semifinal games. They improved their record in round-of-16 games to 12-7 since 1986.
---
INSIDE OUT: There was an easy explanation for Baylor's dominating 72-49 over Saint Mary's. The Bears were the best they have been from the outside and they were tenacious inside on defense.
Baylor was a tournament-best 8 of 17 from 3-point range and guards LaceDarius Dunn and Tweety Carter had their best games from long range. Dunn, who shoots 42 percent from 3, was 1 of 4 in the opener against Sam Houston State and 4 of 11 in the second round against Old Dominion. He was 4 of 7 in the blowout of Saint Mary's.
Carter, a 38.5 percent 3-point shooter, was 3 of 6 in the first two games and he matched that effort on Friday night.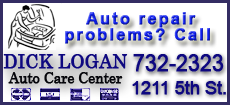 "We come out and just play, you know, with the coach that we have that allows us to come out and be ourselves," Carter said. "It really helps you relax and know that you can make those shots and take them with confidence, not just take them to be taking them. But I always want to come out aggressive. I always want to come out aggressive and try to set the tone early and win the first meeting. I think we did a good job coming out and staying within ourselves, but also being aggressive."
Saint Mary's center Omar Samhan came into the Baylor game with a 29-point, 12-rebound effort against Richmond and a 32-point, seven-rebound performance against Villanova. In the two games he shot 75 percent from the field (24 of 32).
Against Baylor, Samhan started 1 of 8 from the field and finished 7 of 17 with 15 points and nine rebounds.
Josh Lomers, a 7-foot senior, was given a lot of credit for his defense against Samhan.
"Well, I think Josh is one of those guys that our players know how physical and strong he is in practice every day. And it's just great when he gets to bang with other people instead of always ours," Bears coach Scott Drew said. "But any competitor's going to rise up to a challenge. And I know our bigs were excited because we know just how good Omar is."
Samhan said Baylor's zone defense was a big reason for Saint Mary's 19-of-54 shooting.
"They were a good, really good defensive team - and long. But we didn't hit shots. You know, it's 50-50. They were good, and that's 50 percent of it and 50 percent of it is we didn't knock down shots that we normally knock down," Samhan said. "I mean, it's the zone, so it's never easy inside. But knocking down shots or our knocking down shots, I got good looks and didn't make them. I missed a layup in the first half and stuff. So it wasn't our guards were not knocking down shots, it was just I didn't play well."
---
NO. 1'S RECORD: Only once since the field was expanded to 64 teams in 1985 have three No. 1 seeds been gone from the tournament before the regional finals.
In 2000, Arizona, Duke and Stanford were all eliminated before the final eight, leaving eventual national champion Michigan State as the lone No. 1.
This tournament is the eighth with two No. 1s gone before the game that leads to the Final Four. Overall No. 1 Kansas lost to Northern Iowa in the second round and Syracuse fell to Butler in the regional semifinals. Top-seeded Kentucky reached the East Regional final by beating Cornell on Thursday and Duke, the No. 1 seed in the South, beat Purdue 70-57 on Friday night.
The last time two No. 1s were out before the last eight teams was 2005 when Washington was beaten by Louisville, and Duke was defeated by Michigan State.
The No. 1 seeds have a record of 75-16 in the regional semifinals.
Two No. 1 seeds reached the Final Four last year - Connecticut and champion North Carolina - and the record was set a year before that when all four No. 1s made it to San Antonio.
---