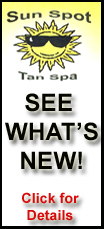 Brook Lopez had a career-high 37 points and Yi Jianlian had a career-best 31 and the Nets eliminated any chance of setting a record for fewest wins in a season, beating the Detroit Pistons 118-110 on Friday night for their first winning streak of the season.
"We're smiling," said point guard Devin Harris, who had 12 assists. "It's good to get two wins in a row, but we're not satisfied. We want to continue to be better and finish the season on a high note."
Even if New Jersey (9-63) loses its final 10 games, it can do no worse than tie the league mark for the worst record (9-73), set by the Philadelphia 76ers in 1972-73.
Bottom line: one more Nets win and the 76ers keep their record.
"It's cool, I guess," said Lopez, who was unstoppable underneath, hitting 14 of 17 from the field while adding 10 rebounds. "Like I've been telling these guys, it's finally paying off. Hopefully, we'll continue streaking."
The Nets' point total and their 57.1 percent shooting from the field were season highs and it came in a game where they trailed by 13 points early in the first quarter.
Yi was just as hot as Lopez. The Chinese Olympian was 12 of 16 from the field, hitting mostly jumpers.
The two stepped up in the final quarter with Lopez scoring 12 of the Nets' 38 points and Yi adding nine. New Jersey was 10 of 15 shots from the field with the game in the balance.
"It's a big step for us," Lopez said of the play of the Nets' big men. "We've been really working to gel together and to improve to a point where you have us both in the game at crunch time."
Tayshaun Prince had 27 points for the Pistons, who lost their seventh in a row and 14 in 16 games.
"We can't seem to get it going," Pistons rookie Jonas Jerebko said. "We're so much better than we showed. We just got to show a better effort than we are doing now. It's not acceptable."
Detroit gave the Nets and their fans some anxious moments down the stretch, cutting a 12-point deficit with 2:47 to play to four points with 47.3 seconds to go. The Pistons then got the ball back on an 8-second violation.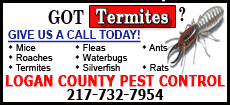 With the tension high and many wondering whether the Nets would find a way to blow it, they came up with a big play - or the Pistons provided one.