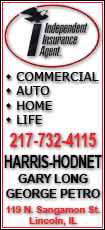 This year, Span takes over a position once held by fan favorites Kirby Puckett and Torii Hunter. He has a new five-year, $16.5 million contract, but his spot in the organization was anything but stable just a few years ago.
Span was a first-round draft pick in 2002. But it took him six years to earn his first call-up to the majors. Once that happened in 2008, Span quickly solidified himself as a core player for the Twins.
Last year, he hit .311 with 10 triples and 97 runs scored. The Twins had so much faith in him that they traded Carlos Gomez to Milwaukee in the offseason.