The former first-round draft pick was a good shortstop and third baseman with a decent bat, good enough to play every day for Triple A Tucson in 2005. However, he only hit .239 for Tucson and was traded by the Diamondbacks.
So began a long journey through the farm systems of Toronto, Minnesota and the White Sox. Santos was traded to the San Francisco Giants last year, only to be shipped back to Chicago not two weeks later and converted into a pitcher.
Then came an unimpressive 8.16 earned run average in four stops in the minors. Still, the White Sox believed there was something special in Santos' right arm, and he is proving it as spring training comes to a close.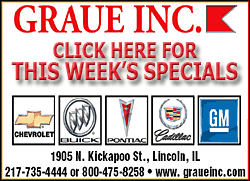 Santos, now 26, is one of three contenders for a spot in the bullpen, provided manager Ozzie Guillen keeps 12 pitchers in his final 25.
It's Santos, Daniel Hudson and Greg Aquino for that last spot, which seems likely to be there given that relievers Bobby Jenks and J.J. Putz are coming off injuries. Guillen could opt for insurance in the bullpen, and Santos, with eight years in the minors and only one as a pitcher, has been impressive this month.
Santos has a 2.70 ERA, five hits allowed to 29 batters faced and 11 strikeouts in seven spring training appearances.
"I didn't come out here wanting to put up zeros and strike everybody out," Santos said. "What I wanted to do was just come out here and prove day in and day out. Just kind of becoming a better pitcher was my main focus and I'm just happy that the results are showing that I'm able to do that."
Santos gave up his first two runs of the month Thursday against the San Diego Padres, but has one key advantage over the other candidates: If the White Sox don't put Santos on the 25-man roster, they have to place him on waivers and risk losing the right-hander to another team.