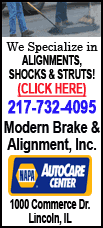 "How could we keep him off the team?" Braves manager Bobby Cox said Friday. "He's done everything this spring."
The 20-year-old Heyward went into Friday's game against Detroit batting .366 with a homer and five RBIs in 41 at-bats this spring. He had a .500 on-base percentage and .537 slugging average.
"He'll be in there every day," Cox said of the left-handed hitter. "With him, it doesn't matter if a lefty or a righty is pitching."
Heyward learned he had made the team during a meeting with Cox early Friday morning, then general manager Frank Wren talked to him during batting practice.
"It was time to make it official that Jason was on the team," Wren said. "Now he can just go out and play the last week of spring training without any more speculation."
Heyward was low key about making the team, but admitted that "it was a great feeling" leaving Cox's office knowing that he was officially a major leaguer.
"I really wasn't surprised or relieved," Heyward said. "It just means that it is time to get ready for the season."
The Braves could have delayed Heyward's arbitration and free agent clock by starting him in the minors.
"But I don't know how we could have faced our players or the fans if we had done that," Wren said.
Cox has been in Heyward's corner all the time.
"He makes us a lot better," said the manager, who is in his last season. "He doesn't just hit, he can do it all. And his makeup is off the charts."
Heyward was the Braves' first-round draft pick in 2007 and made a quick rise through the Atlanta farm system.
"There is not a better manager for a young player to break in under than Bobby," Wren said.