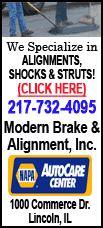 Butler, enrollment 4,500, plays in the gym where they filmed the basketball classic "Hoosiers" and is making its first Final Four appearance. The Bulldogs play Michigan State on Saturday, which is making its sixth and perhaps most unexpected trip in the past 12 years.
The other game features West Virginia, making its first appearance since 1959, against the Duke Blue Devils, who hadn't made it since 2004 -- a long time by their standards.
"It's not about the moments that I've been in, it's the moment that your players put you in right now," said Duke coach Mike Krzyzewski, making his 11th Final Four appearance.
The Blue Devils (33-5), 78-71 winners over Baylor on Sunday, are the only No. 1 seed to make the Final Four, and as such, are the early 3-2 favorite to win it all.
Returning after a much longer time away are West Virginia and coach Bob Huggins, who made it in 1992 when he coached Cincinnati. Since then, he's been on a coaching odyssey that has included trouble with the NCAA, a heart attack and a one-year stop at Kansas State before he returned to his alma mater in Morgantown.
Through it all, he has done a lot of winning. The latest was Saturday's 73-66 upset over No. 1 Kentucky in the East Regional that put the Mountaineers (31-6) in the Final Four for the first time since guard Jerry West was their biggest star.
Huggins wants his team thinking about making it to Monday night's final, and winning there, as well.
"I talked to them about trying to be special," he said. "If we can somehow find a way to win a couple more, that will be really special."
Although Duke-West Virginia is a typical 1 vs. 2 matchup, the Michigan State-Butler game pits two No. 5 seeds, the first time that's ever happened.
The lopsided Final Four bracket is sure to reintroduce the long-debated idea of reseeding the teams once they reach the semifinals. But the idea of two No. 5s also reminds America of why it loves March Madness -- because unexpected underdogs can make a run and have their day.
This was not considered a banner year for Michigan State (28-8), but there the Spartans were Sunday, defeating Tennessee 70-69 to win the Midwest Regional despite the loss of one of their top players, Kalin Lucas, who tore his Achilles' tendon last week.