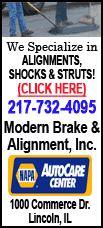 Street said after back-to-back throwing sessions on Friday and Saturday "it didn't go any better, but we are going to stay with the throwing program, see if we work through it."
Street has already been shut down twice this spring because of the stiffness, but the rest did not alleviate the problem.
"We have set a time frame which we hope will have me back by the end of (April)," he said.
Street said the decision to try and throw through the stiffness was made because rest has not helped and because his latest MRI did not reveal any structural problems.
"I have had three MRIs since I have been here, when I was acquired, when I signed (a three-year contract during the offseason) and this spring," said Street. "The good sign is the MRI I just had actually looks better than the other two."
Street was shut down briefly on Feb. 26, and then again on March 11.