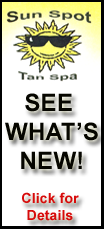 Cain's deal, which was extended through 2012, pays him $4.5 million in 2010, $7 million in 2011 plus a $1 million signing bonus, and $15 million in 2012.
Cain was a first-time All-Star in 2009 and finished with a 14-8 record and 2.89 ERA in 33 starts. His four complete games tied for first in the National League.
"It just shows appreciation for the things I've done, and the way they run the organization," Cain said. "It shows that we can do something to benefit both sides."
The 25-year-old showed he is nearly ready for the regular season on Sunday by pitching five innings of no-hit ball in a minor league game. He gave up two home runs in the sixth and pitched the seventh.
The 30-year-old Affeldt will receive a $500,000 raise to total $4.5 million this season, get $4.5 million in 2011 and have a $5 million club option with a buyout of $500,000 for 2012.
He tied with Minnesota's Matt Guerrier for the major-league lead in holds with 33 last season and was named the Setup Man of the Year by This Year in Baseball Awards.