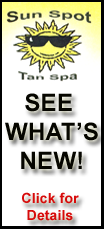 Brad Miller added 17 points for Chicago, while Hakim Warrick scored 14 off the bench. Richard Hamilton led all scorers with 29 points, while Rodney Stuckey overcame a twisted ankle to add 20.
Detroit scored the game's first five points, but that was the highlight of the night for the free-falling Pistons. The Bulls put together a 31-11 run to take a 62-44 halftime lead.
A 32-point third quarter got the Pistons back within single digits, but they couldn't get enough stops in the fourth period to pose a serious threat.
NOTES: Detroit is 2-14 against the Central Division, with both wins coming against Milwaukee. Besides being swept by the Bulls for the first time in 14 years, they were swept by Indiana for the first time in franchise history. ... Murray, a former Piston, outscored former Bull Ben Gordon 23-3. Murray is making approximately one-sixth of Gordon's salary this season. ... Hamilton and Pistons coach John Kuester both picked up technicals for arguing calls. ... James Johnson returned for Chicago after missing the last game with a strained foot.