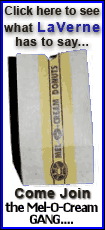 Beaubois made 9 of 11 3-pointers, was 15 of 22 overall from the field, made his only free throw and had eight rebounds. The 6-footer from Guadeloupe had 26 points in the first half, two more points than his previous career game high.
Shawn Marion added 18 points, Caron Butler had 14, and Dirk Nowitzki finished with 13 points and 10 rebounds for the Mavericks. Corey Maggette led the Warriors with 21 points, Monta Ellis had 14, and Anthony Tolliver grabbed a career-high 21 rebounds -- 20 in the second half -- the most by any Warrior this season.
The Mavs were coming off a 101-89 loss Thursday night to Portland and had lost four of their past six games and two straight following a 13-game winning streak. They lost those four games by an average of 17.7 points.
Dallas, which led by as many as 33 points, moved into a tie for second with Denver in the Western Conference playoff race, six games behind the Los Angeles Lakers.
Beaubois came into the game averaging just 6.6 points and 12.3 minutes per game. He scored his 26 first-half points in just over 15 minutes. He made 10 of 13 shots from the field -- 76.9 percent -- and 5 of 6 from 3-point range in the first half, helping the Mavericks build a 67-41 lead.
The Mavericks shot 65.2 percent from the field and 60 percent from 3-point range in the first half. The Warriors, meanwhile, shot 34 percent from the field and 10 percent from long range, making just 1 of 10 3-pointers.
Beaubois, the 25th overall pick in the 2009 draft, entered the game with 3:18 left in the first quarter. He scored his first points with 1:33 showing, nailing a 17-foot jumper. A few seconds later he had a 3-point play. Beaubois was just warming up.