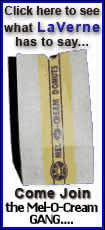 Kentucky's John Wall and DeMarcus Cousins were on the All-America team announced Monday. Joining them were Ohio State junior Evan Turner, who received all but one first-team vote, Syracuse junior Wes Johnson and Villanova senior Scottie Reynolds.
In the age of one-and-done players, the All-America team has become a home for freshmen.
Kevin Durant of Texas and Greg Oden of Ohio State were on the 2007 team, while Michael Beasley of Kansas State and Kevin Love of UCLA were on it the next year.
After a year without any freshmen being honored, Wall and Cousins moved in as the ninth set of teammates to be selected and the first since Duke's J.J. Redick and Shelden Williams in 2006.
"This means a lot to both of us. I'm surprised and glad we both made it," said the 6-foot-4 Wall, who averaged 16.9 points, 4.2 rebounds and 6.4 assists after arriving as one of the most highly touted high school recruits. "We had to learn a lot as freshmen and we were able to help our teammates along the way. This means a lot to both of us."
The 6-11 Cousins became one of the country's top big men and was the only player selected to the team who averaged a double-double with 15.3 points and 10.1 rebounds.
"It's important to me but it wasn't something I was expecting," Cousins said. "This means a lot because all we really did was try to come in and help our teammates."
They helped the Wildcats reach No. 1 for one week in a season they were no lower than fifth in any poll.
"The challenge of it is to get them to reach beyond where they've ever reached in their lives," first-year Kentucky coach John Calipari said. "They're in the best shape conditioning-wise they've ever been in. They are playing for the team more than they've ever played for a team. Usually it's been about them. Yet they got to respect each other."
Wall said he and Cousins knew they had a chance to be honored this way.
"We talked about it a lot," he said. "We've known each other since we were 14 years old. We came here together and we are like brothers. It was tough for us at the beginning but we stuck together and basically helped each other through the season."
Turner, the 6-7 point guard considered one of the best all-around players in recent years, received all but one first-team vote from the 65-member national media panel that selects the weekly Top 25.
Wall received 62 votes, while Johnson had 45, Reynolds 32 and Cousins 26 in voting conducted before the NCAA tournament.