The NASCAR star may have done just than in his home state Monday, rallying from ninth place after giving up the lead on a late trip to pit road and almost recklessly bull-rushing his way through the field in a pair of stirring two-lap sprints at Martinsville Speedway.
"This is probably the most gratifying win I've had simple because we came through adversity so many times, whether it be because of pit road or that dash at the end," Hamlin said of his ninth victory. "We just flat out drove through them at the end and got the win."
The victory gave Hamlin his first top-10 finish of the season after five races where he hadn't finished better than 17th. It also moved him from 19th in the points race to 15th.
And that was after what could have been a demoralizing moment. He was running out front with eight laps to go, as he did for 172 laps, and had to make a decision on what to do.

If he headed for pit road, the cars right behind them would stay on the track, gambling that they could win a short sprint to the finish on older tires. If he stayed on the track, the rest would likely pit, get fresh tires and surely run them down in the late sprint.

He and crew chief Mike Ford picked going to pit road, and Hamlin made it pay off.

"We just did it the old-fashioned way," Hamlin said after he passed Ryan Newman, Matt Kenseth and leader Jeff Gordon after the final restart for his third career victory here.

"That's hard to do. I had to bully my way through there towards the end, but everybody was just running into everyone," Hamlin said of his surge from ninth to Victory Lane. "I flattened my tire with Kenseth going down the backstretch and just somehow made it work."

First, he hugged the inside into the first turn, forcing three-wide racing that almost never leads to good things, especially on a narrow 0.526-mile oval. He plowed his way into fourth place before teammate Kyle Busch spun out, bringing out a very timely caution.

Ahead of him, Gordon was poised to cross the start-finish line and take the white flag, which almost certainly would have allowed him to win the race with the lead Hamlin handed him. But when the yellow flew before Gordon got to the line, a two-lap sprint was required.

Gordon thought NASCAR threw the caution when Busch spun to set up the dramatic finish.

"It was pretty obvious to me that NASCAR wanted to do a green-white-checkered finish," he said after running third. "There were cars blowing tires, hitting the wall, and they weren't throwing the caution. One spins out, and they throw the caution in the blink of an eye."

[to top of second column]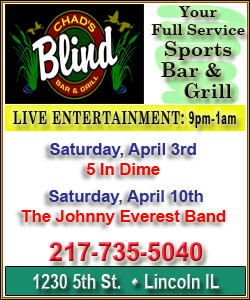 The race was originally scheduled to be run Sunday, but was postponed by rain, The way it finished made about 30,000 fans who turned out glad they came to watch on a work day.
Hamlin's Joe Gibbs Racing teammate, Joey Logano, was second, followed by Gordon, Newman and Martin Truex Jr. Four-time defending series champion Jimmie Johnson never was in contention to win, but finished ninth and assumed the points lead by 14 over Kenseth.
He had a great view of the finish, too.
"It looked pretty crazy from where I was sitting," he said.
All day, the race shaped up as a two-car battle between Hamlin and Jeff Burton, with the pair combining to lead almost all of the final 300 laps. That was until Hamlin and Busch pitted with eight laps to go, handing Gordon his first lead since early in the race.
Burton lost a tire to cause the caution with eight laps left and wound up 20th.
Gordon, a seven-time winner at Martinsville, knew he'd hear from Hamlin again.
"All I can tell you is you know it's gonna get wild and crazy," Gordon said.
The day was a long one for Kevin Harvick, who started the day as the points leader, led the first 44 laps after starting on the pole and was running in the top 5 when something broke on his car and he headed to the garage. When he returned, he was 34 laps behind.
He later returned to the garage, finished 35th and fell to fourth in points.
[Associated Press; By HANK KURZ Jr.]
Copyright 2010 The Associated Press. All rights reserved. This material may not be published, broadcast, rewritten or redistributed.