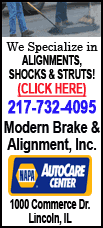 The Milwaukee Brewers, two years removed from a National League wild card berth that snapped a 26-year postseason drought, think they will be playing meaningful baseball in September again and continue to pester its big brother rivals in the NL Central in the process.
If that comes with some passion, so be it.
"You want me not to show emotion or whatever, but can I not show emotion and not run the balls out and what does that mean? That means I'm respecting the game? No," Fielder said. "Judge me on how I go about the game, not my emotions or whatever, not the passion I have. That's just me."
The starting pitching was last year's downfall in an 80-82 season with the rotation posting the highest ERA in the majors at 5.37. General manager Doug Melvin has signed left-handers Randy Wolf ($29.75 million, three years) and Doug Davis ($5.25 million, one year) to bolster that area.
He also kept the bullpen intact with Trevor Hoffman closing ($8 million, one year) and added LaTroy Hawkins ($7.5 million, two years).
"There's a lot of things that are balanced and good about the lineup," Wolf said. "If we just do pretty close to our jobs, it's a lot more wins than 80."
The biggest addition may be off the field with new pitching coach Rick Peterson, whose drills include having pitchers throwing with their eyes closed to better understand balance. His work has brought confidence to some of the staff if nothing else.
But for all the renewed optimism heading into this season, next year looms even larger and could pose a distraction. Fielder will be eligible for his third and final year of salary arbitration and could be a free agent after the 2011 season.
With Joe Mauer signing a $184 million, eight-year contract with the Twins, Fielder is almost certainly one of the next players in line to receive a hefty sum.
"I'm keeping quiet now. If people want to know about my contract or whatever, they can call (agent) Scott (Boras)," Fielder said. "I'm done talking about it. I'm here for two more years anyway, if I'm not here, that's not my fault. If anybody has a question, they can talk to Scott. But I am here for two years."
Fielder's teammates talk in equal parts reverence and realization that he is the key to their success. With Ryan Braun hitting in front of Fielder, the Brewers have one of the most potent combination of hitters in baseball.
"As long as we have Prince, we're going to be a team to watch out for," right fielder Corey Hart said. "Hopefully they can lock him up, but while you have him, you look at that as we have two of the best guys, so we're pretty dangerous."