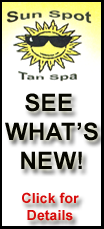 The Flyers got 22 points and five key free throws down the stretch from Chris Johnson, holding off Mississippi 68-63 in the first game. Then the Tar Heels survived everything that Rhode Island could muster in a 68-67 overtime victory that had both coaches lamenting what should have been a foul call just before the final buzzer.
It may not be the NCAA tournament, but it's still March, and there's still some madness.
"Let's be honest, that's not our goal at the start of the season, but we put ourselves here," said North Carolina coach Roy Williams, whose team can make bittersweet history by following a national championship with an NIT title.
"We put ourselves in this position because we didn't play as well as we needed to play, but then we accepted that and we tried to do the best we possibly could."
It's been good enough so far.
Injuries and inexperience combined to tarnish the Tar Heels' season early, and they didn't recover until their chances of making the NCAA tournament -- and defending the title they earned by beating Michigan State last March -- had disappeared entirely.
Relegated to playing in a tournament for also-rans, the Tar Heels went on the road to defeat Mississippi State and Alabama-Birmingham before knocking off a Rhode Island team that had the best RPI of any program that failed to make the NCAA tournament.
"We enjoyed playing the last Monday night last year, and you know, we play the last Thursday night this year," Williams said. "Playing the last Monday night is better, there's no question about that. But I do believe that if you're playing -- if they keep playing until there's only one team standing -- it's very important to be that one team."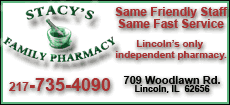 Deon Thompson had 16 points and 13 rebounds for North Carolina, which had possession with about 5 seconds left in overtime and the shot clock about to expire when Larry Drew II forced up a shot. The rebound eventually wound up in the hands of Rhode Island's Lamonte Ulmer, who lost control as he rushed up court moments before the buzzer sounded, never betting off a shot.
Rhode Island coach Jim Baron thought Ulmer had been tripped and a foul should have been called, an opinion that Williams readily supported.