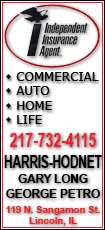 "Having come here as an assistant coach and then a head coach at UCLA and then as a broadcaster, I have a sense and feel for how special an arena it is, it is the world's biggest stage for college basketball," Lavin said.
He now will get a chance to show his coaching ability on that stage.
He will be officially introduced at a news conference on Wednesday.
Lavin has been an analyst for ESPN since UCLA fired him in 2003. That was the subject of most of the questions he faced -- those seven years away from coaching.
"For starters, the 15 years at Purdue and UCLA as a coach allowed me to build the foundation for my second career as a broadcaster," he said. "The last seven years as a broadcaster allowed me to travel the country as a barnstormer with my partner, observing and studying different styles, different coaches, aspects of game preparation, the game itself sitting courtside, breaking down tape, the scouting reports.
"This was an extended sabbatical that allowed me to stay close to the game, a little more distant to see things with more clarity and when you come back to the game you bring all that with you to enhance your ability to coach and run a successful program."
He had a 145-78 record with UCLA, leading the school to the NCAA tournament's round of 16 five times. The Bruins reached the final eight in 1997, his first season.
St. John's, which fired Norm Roberts after six seasons, has not been to the NCAA tournament since 2002.
The Red Storm, who play several home games each season in Madison Square Garden, lost to Memphis in the first round of the NIT to finish the season at 17-16, giving Roberts an 81-101 record with the school.
St. John's returns all five starters and 94 percent of its scoring from last season's team.
Lavin said his first order of business would be to assemble a staff.
"That's my No. 1 priority," he said. "I want assistants who are strong in the Northeast with recruiting ties and I want to look for people who have had experience as a head coach."