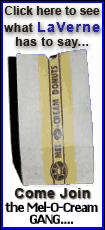 Athletic director Gene DeFilippo said Skinner's departure was by mutual agreement, but it had all the markings of a firing: Skinner will be paid for the remaining three years on his contract, and DeFilippo discussed at length the teams' shortcomings while referring to the move as "my decision."
"Change is good sometimes. How many basketball coaches have been in the same position for 13 years? Very, very few," said DeFilippo, who arrived in Chestnut Hill shortly after Skinner in 1997 on the heels of a gambling scandal that had devastated the athletic department.
DeFilippo said the decision was made last Wednesday, but the announcement was kept secret for almost a week at Skinner's request so he could interview for other jobs, including the vacancy at St. John's. Skinner will be paid what he's owed unless he finds a new job.
"Al Skinner will be treated very, very, very well, as he should be," said DeFilippo.
Skinner was not available for comment.
Assistant coach Pat Duquette will take over as interim head coach and be responsible for making sure the players go to classes and the weight room. The coaching staff will be able to go to the Final Four in Indianapolis to look for new jobs, DeFilippo said.
BC has already received permission to talk to three potential replacements, DeFilippo said, declining to identify any. He said he was looking for a more exciting style of play than the banging, Big East style that Skinner favored and that DeFilippo blamed for half-empty arenas that were as much a hallmark of BC basketball as Doug Flutie playing drums in the pep band.
Attendance has declined for four straight years at the 8,606-seat Conte Forum, and though Skinner would play lunchtime pickup games on campus he was not otherwise "engaged in the BC community" or a person the school could build a marketing campaign around.
DeFilippo, who fired football coach Jeff Jagodzinski last year for seeking an NFL job without permission, said Skinner had permission to interview for the St. John's vacancy -- or anywhere else, for that matter -- that opened when Norm Roberts was fired.