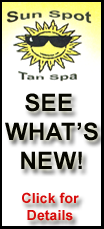 The Chicago White Sox's manager is simply providing glimpses into his personal life through his Twitter account, and if his boss doesn't like it, well, Guillen's response can easily be summed up in 140 characters or less: Too bad.
He made it clear he's not about to stop posting despite some recent controversy over comments online. And one more thing: "I think the people from Twitter owe me money, I make them so famous."
For those who haven't been following, Guillen decided to start tweeting this spring and general manager Ken Williams didn't like it, the latest drama in the never-dull world of the White Sox.
Countless sports personalities and teams use sites such as Twitter and Facebook in an effort to connect with fans and, more and more frequently, break news without media interference.
The White Sox, in fact, have a Facebook page and three official Twitter accounts -- one for releasing news and notes, a Spanish version and one offering their mascot's perspective.
Yet it was Guillen's decision to establish a Twitter account that sparked controversy, even though he insisted he wasn't about to offer any inside information about the team. Williams made it clear at the time he wasn't thrilled with the idea of his outspoken manager using another platform, saying, "No comment ... and make sure you write that it is a no comment with a head shake from side to side."
What's transpired since then would be prime material for a reality TV show, which, by the way, the White Sox and MLB Network have in the works. The show, starring Guillen, Williams and chairman Jerry Reinsdorf, is expected to run on the network this summer.
The problem involved Guillen's middle son, Oney, a White Sox employee until recently. The front office nixed Guillen's plan to start a Web site that Oney was working on with him in which he would have offered insight on his moves as a manager.
Oney Guillen resigned from his job in the scouting department on March 19 after the organization took exception to some of his tweets, and Ozzie stormed out of the team's training complex without talking to reporters. The elder Guillen also posted in Spanish that the White Sox "touched me where it hurts me the most and I have to be ready for what comes, like I have always done."
The episode fueled speculation that there was mounting tension between Guillen and Williams, who often refer to themselves as brothers and at times fight like they are. But this time, family was involved.
It was Oney who tweeted when he resigned: "Remember this day march 19 2010. Mark my words. I hope the dorks aren't running the organization or else we're (expletive). 3 geeks who never played baseball a day in there life telling experts what to do."
A day later, Ozzie Guillen said he had told Oney to resign, but the plot took another twist when his son went on the air against his father's wishes and indicated in radio interviews that White Sox management should have told him face to face to stop tweeting.
All this over a few words.
Major League Baseball urges players to treat online posts as interviews, to use good judgment, and can punish them for inappropriate comments, although no one has been punished to date.
"Players are reminded that they are representatives of their employer, that they have an association with the industry and must be mindful of that when communicating, as they would in a print, radio or TV interview," spokesman Pat Courtney wrote in an e-mail.
Each spring, MLB security discusses social media during meetings with each team, and the topic is part of the rookie development agenda. The league prohibits uniformed personnel along with clubhouse and equipment staff from using cell phones or personal devices on the bench or in the field during games and bans their use in the clubhouse within 30 minutes of the first pitch.
Courtney said the league also tracks players' accounts and assists when fake ones pop up.