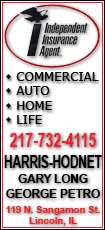 He will also have input from new batting coach Mark McGwire, whose hiring and subsequent admission to steroids use caused a stir. But a full season penciling in an order anchored by Albert Pujols and Matt Holliday figures to provide much more stability than usual.
"I think managers do what they have to, not what they want to," La Russa said. "My favorite thing is to have a core of five or six guys, and you play around with the other two or three, keep your bench going."
The Cardinals were 91-71 last season and won the National League Central Division despite La Russa's season-long search for a No. 2 hitter ahead of Pujols. A dozen players got a shot at that spot, 10 batted cleanup, 16 hit seventh and 12 more landed in the eighth slot, not counting the 48 times he batted the pitcher there.
For the most part, La Russa will be working with a set starting eight.
Cleanup intrigue ended when Holliday was acquired from the Athletics last July, and he batted .353 with 55 RBIs in 63 games. Ryan Ludwick, the primary No. 4 hitter before the Holliday deal, is now a fixture in the fifth slot.
Pujols has owned the No. 3 spot for years, and was the unanimous NL MVP after batting .327 and leading the league in homers (47), runs (124), on-base percentage (.443), slugging percentage (.658) and intentional walks (44). He had elbow surgery after failing to homer in his final 89 at-bats, counting the postseason, but the power stroke appears to be back.
Brendan Ryan, one of five players to get at least 18 starts at shortstop last year, is now established as one of the league's top fielders, and he returned in plenty of time from minor wrist surgery in early February. David Freese, acquired from the Padres for Jim Edmonds in 2007, will get a full shot at third base -- a big change from last year when Troy Glaus couldn't return from shoulder surgery until September.
"What I wanted to do is come out here and earn the job," Freese said. "I feel like I've been productive and progressed over the course of the spring and that's all I can do."
Colby Rasmus, who batted second about half of his rookie season, has batted more in the middle of the order during a strong spring. But La Russa isn't totally adverse to trying Rasmus at second again behind leadoff man Skip Schumaker -- even if it means both of his left-handed bats are at the top.