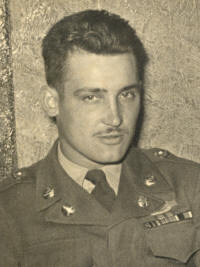 Charles Bunner

Send a link to a friend
[May 29, 2010] LINCOLN -- Charles Frederick Bunner, 84, of Lincoln, died Saturday, May 29, 2010, at 3 a.m. at Abraham Lincoln Memorial Hospital.
His body will be cremated and a memorial service will be scheduled later.
Arrangements are being handled by Fricke-Calvert-Schrader Funeral Home in Lincoln.
Mr. Bunner retired as a line adjustor for Caterpillar Tractor Co. in Decatur.
He was an Army combat infantryman during World War II and served in the Battle of the Bulge.
He was born May 2, 1926, in Lincoln. His parents were Pearl and Carrie Holtz Bunner. He married Millie M. Parker on June 6, 1959, in Lincoln, and she preceded him in death.
He is survived by one son, Michael (and Sandra) Bunner of Lincoln; one stepson, William Gosda Jr. of Springfield; one granddaughter, Amanda Dickey of Decatur; three brothers, Aubrey "John" (and Ellie Mae) Bunner of Lincoln, Delbert (and Mert) Bunner of Peoria and Richard Bunner of Brooklyn, N.Y.; and one sister, Mary Ann Castile of Atlanta.
He was also preceded in death by one daughter, Michelle Dickey, and one brother, Jimmy Bunner.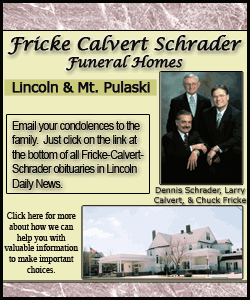 He was a member of American Legion Post 263, a life member of Veterans of Foreign Wars Post 1756 and a member of Eagles Lodge 2708.
Memorials may be made to American Legion Post 263.
Click here to send a note of condolence to the Bunner family.