In January 2006, the Logan County Board approved Illini Bio-Energy's request to rezone the property from agriculture to manufacturing, M-2. The approval included a sunset clause that called for the start of building on the land within five years.

Present for Illini Bio-Energy were Tricia Kinner, vice president of administration; Sara Wilcox, manager of product development; Brian Wrage; and David Ramsey.

Kinner took the floor first, saying, "Our goals have remained the same:
"We want to create a new market for corn in Logan County and surrounding counties.

"We also want to create new jobs for the area.

"We want to reduce dependence on foreign oil and increase the self-sufficiency of domestic fuels.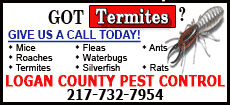 "We also believe that Hartsburg is the best place for this to happen due to the high corn concentration and solid infrastructure that is already in place."
Kinner said that the company had worked diligently throughout the last seven years at obtaining and maintaining necessary permits, which includes updating plans to the latest EPA air quality requirements and permits for construction. The company has researched improvements to the site, based on soil tests and borings, and has been working to maintain historical and biological integrity of the area with the plant layout and design.
The company has also been working with local departments for improvements to roads and infrastructure, as well as fire departments that would like to do test burns on structures now on the site, Kinner said.
When the company went through this process the first time, they were not ready to go, she said. Since then the economic downturn has affected them. They're basically in the process of maintaining the project so that when funds do become available, they can move.
The company was formed in 2003 with intent to build a coal-fired corn ethanol plant.
Planning and zoning chair David Hepler inquired if the land, which has been used to grow crops, is still in production.
Kinner said it is and that it would remain in production until the project would become feasible.
Hepler commented that for a lot of firms, if things didn't work out in that same kind of time frame, they would just up and leave.
"I think it's commendable that you have that kind of confidence in Logan County and the opportunities here," Hepler said. "Not only do you not want to leave, you want five more years."
Wilcox responded, "We have a determined board. We still believe in the viability of the project."
She added: "We want to make sure we have a build-ready project so that when things start to move and we have an opportunity, we can say, 'Yes, we still have zoning, we have our construction permits, we have everything laid out, so we can move quickly.'"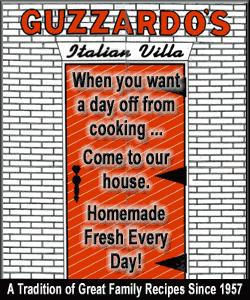 Wrage explained that while it sounds like a long period of time, the average (preparation time) for ethanol plants has been seven years. All the permitting processes take the most time, but what halted the project now has been the economic crunch.
Committeewoman Jan Schumacher asked what kind of funding the company was looking for.
Wilcox said banks that typically fund these types of projects have just pulled back. At this time financing for anything is very difficult to get, but for ethanol plants it's just dried up. And the same way with people who want to invest equity. They want to be sure that things are going to go smoothly, and the political climate right now has not been conducive to a smooth ride.
The financing will remain difficult to get until people and banks start getting more comfortable with investing again, "and, we're starting to see some turnaround on that," Wilcox said.
Schumacher asked if there are tax breaks.
Wilcox said there are not tax breaks for the operation of the plant, but there are for lenders in ethanol.
She added that currently, interest could be influenced by the promotion of ethanol, such as if consumers have the option to dial in the amount of ethanol in their fuel mixture at the pump, and by the pursuit of more flex-fuel vehicles.
Zoning officer Will D'Andrea said that approving the rezoning and conditional use for another five years would be advantageous in that the whole process would not have to be gone through again, and when ready, it would allow the project to move forward in a timely way. He added that there would be no disadvantages.
Last month, the Logan County Board unanimously reapproved the zoning request for another five years.
[By JAN YOUNGQUIST]
Illini Bio-Energy website:
http://www.illinibioenergy.com/
Past related articles