Business at its Kmart stores was stronger, but it still saw a key revenue measure edge downward as it faced stiff competition from rivals like Target and Wal-Mart.
Sears Holdings, led by billionaire Edward Lampert, posted a loss of $218 million, or $1.98 per share. That compares with a loss of $127 million or $1.09 per share in the same period last year. It's a wider loss than the $1.08 per share analysts expected.
Revenue fell 5 percent to $9.68 billion, short of analyst expectations of $9.89 billion.
Revenue at stores open at least a year fell 4.8 percent in the quarter, driven mostly by an 8.2 percent decline at Sears. The figure fell 0.7 percent at Kmart stores. It's considered an important measure of a retailer's performance because it excludes the effects of stores that open or close during the year.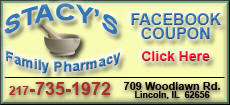 "While Kmart improved profitability, our third-quarter results were disappointing, in large part due to lower sales of apparel and appliances at Sears," said interim CEO W. Bruce Johnson.
The company said Sears' weakness in home appliances resulted from weak demand, lower prices and a delay in rolling out new Kenmore products during the quarter. Sears attributed the clothing declines to unseasonably warm weather that had shoppers holding off on cold-weather purchases.
Kmart's quarterly decline in revenue in stores open at least one year was due to weaker pharmacy and food sales. The chain is facing stiffer competition from Target, which is expanding into fresh food.