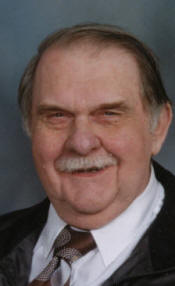 Kenneth Seefeldt

Send a link to a friend
[November 19, 2010] LINCOLN -- Kenneth Wayne "Kenny" Seefeldt, 78, of Lincoln, died Thursday, Nov. 18, 2010, at Abraham Lincoln Memorial Hospital.
His funeral will be at 1 p.m. Monday at Holland Barry & Bennett Funeral Home in Lincoln, with Ron Otto officiating. Visitation will be from 11 a.m. to 1 p.m. Monday at the funeral home.
Burial will be in Hartsburg Union Cemetery.
Mr. Seefeldt owned and operated Seefeldt Trucking for many years.
He was born Nov. 4, 1932, in Lincoln. His parents were Clarence R. Seefeldt and Viola M. Steinhauer. He married Nelda Eileen Buss in Lincoln on March 20, 1955.
He is survived by three daughters, Susan (and Tom) Boyd of Lincoln, Cheryl Lamar of Lansing and Anna Seefeldt of Chatham; two granddaughters, Dena Boyd and Lucy Lamar; a stepgranddaughter, Elly Boyd; and a stepgrandson, Rich Boyd.
He was an active and devoted member of Lincoln Christian Church, where he was formerly a member of the church board and a member of the Beacon Sunday school class.
He was also a member of the Mid-West Truckers Association and Teamsters Local 916 as well as being an avid Rush Limbaugh fan.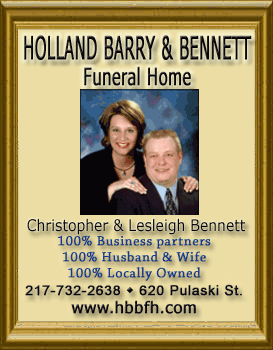 In lieu of flowers, memorial donations may be made to St. Clara's Manor or Lincoln Christian Church.
Click here to send a note of condolence to the Seefeldt family.