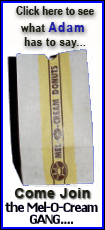 Miller opened his first clinic, Timbercrest Veterinary Service in Atlanta, in 2003, and has done well in that area serving both livestock clients and small animals.

The Timbercrest clinic is set up to receive large animals such as cattle or horses, and Miller and Dr. Teal Summitt, who has recently come on board as a second doctor in the practice, both make on-the-farm calls as well.

When Railsplitter opens next week, their area of service is going to be geared only to the small animals, primarily pets.

When one visits Timbercrest, the reception area is clean and comfortable, with chairs in the waiting area, photos of the "staff pet mascots" on the walls and a retail area at one end of the room.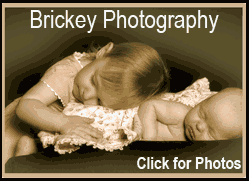 Miller said the new office in Lincoln is going to have a waiting area that has a little more of a homey feel to it. He said there will be a fireplace and a coffee bar. They plan to use couches instead of chairs and make the waiting area a very comfortable and relaxing place.
In addition, the new office will offer something special for kids. There will be a special playroom set up like a vet exam office, with stuffed animals, toy stethoscopes, carriers and more, so that children can pretend they are the doctors taking care of the animals.
Miller said that as he prepares to open Railsplitter in Lincoln, he will begin with rotating the current staff members between the two locations and add more staff as the business grows. Immediate plans do include adding a pet groomer and a second certified veterinarian technician.
Miller and Pharis said that the current vet tech, Michelle Godziebiewski, has proven to be a valuable asset to the practice, and they look forward to adding another such tech in the near future.
The vet technician has a wide range of duties that include client education, prep, monitoring and postop care for all surgical and hospitalized patients.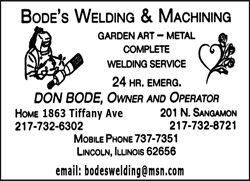 The Lincoln office will offer a new program that is not offered at Timbercrest: a pet groomer. They are currently taking applications for that part-time position and are looking for someone who will work with both dogs and cats.
Miller said there are a lot of groomers who work with dogs, but those who can work with cats are fewer and far between. He explained that cats are more easily agitated and more defensive sometimes than dogs are. Because of this, it takes a special person who can relate to the animals and make them feel as comfortable as possible during the grooming process.
Both offices offer a pet dietary program for weight loss. Miller said that sometimes pet owners do things for the love of their animal that are not necessarily good for them. One of those things is overfeeding. Just like humans, animals can become overweight, and bringing their weight down will offer them a longer, healthier, happier, more active life.
In addition, Alison Pharis, the practice manager for the two clinics, said there are plans to offer obedience training programs for pets and pet owners.
While the Railsplitter office doesn't officially open until Monday, there will be a special trick-or-treat day on Saturday from 8 a.m. to noon. Timbercrest in Atlanta will also have trick-or-treat at the same time.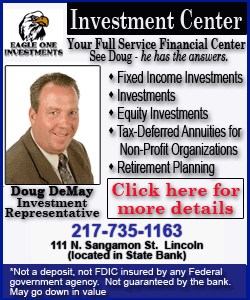 Included in the morning event will be a photo session for pets in their Halloween costumes. Pharis said the pictures will be placed on the websites, and viewers can vote for their favorite. The winner will be given a $20 gift card that can be spent in the retail center of either clinic.
In addition to pets, children are also invited to come out and trick-or-treat. Pets will be given a healthy treat, and their owners will get some advice on how to keep their animals safe and healthy during the holiday season.
Miller said that one of the biggest cautions he can offer is to take care that pets do not get into the candy. He said that both dogs and cats can suffer from chocolate toxicity, which will make them quite ill. He also noted that the worst cases come from items such as cocoa and baker's chocolate. The milk chocolate found in most candies is not as harmful, but it is still advised that animals be safeguarded by placing candy containers out of their reach.
Another special event coming up at both of the clinics is Santa Paws. The event is scheduled for Dec. 4 from 8 a.m. to noon in Lincoln and 1-4 p.m. in Atlanta.
Santa Claus will be on hand and there will be an opportunity for pets to have their pictures taken by a professional photographer while they sit on Santa's lap. The photo session is free of charge, but both clinics will accept freewill donations for their agriculture scholarship fund.
The scholarship fund is new to the two clinics, and Pharis said that they hope to make their first award next year. Miller said that the scholarships will be $500 cash awards to students who are planning to attend college and focus on agricultural studies.
The Lincoln clinic is also planning to have the retail section open for Black Friday shopping on the day after Thanksgiving.
The retail area carries a wide variety of items, including carriers and kennels, collars and leashes, grooming tools and supplies, nutritional supplements, miscellaneous pet supplies, toys, and treats.
Both locations also carry Hill's Science Diet food products that offer special formulations geared to the specific needs of individual animals.
To learn more about the retail products, the staff at Timbercrest and Railsplitter, their services, and special events that are planned for the future, check out their websites:
And, if there are young kids in your household who like to color, put together picture puzzles or play computer games, be sure to check out the Kids Korner on the Railsplitter website for fun, free activities.
[By NILA SMITH]
Part 1: Timbercrest Veterinary Service