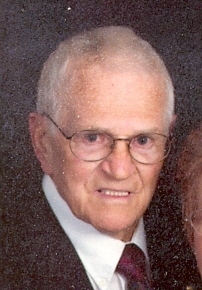 Robert Boch

Send a link to a friend
[September 08, 2010] LINCOLN -- Robert E. Boch, 79, of Lincoln, died Wednesday, Sept. 8, 2010, at 7:38 a.m. at St. Clara's Manor.
His funeral will be at 11 a.m. Saturday at Jefferson Street Christian Church, with Dustin Fulton officiating. Visitation will be at the church one hour prior to the service.
Arrangements are by Fricke-Calvert-Schrader Funeral Home in Lincoln.
Mr. Boch retired from Caterpillar Tractor Co. in Decatur after 31 years with the company. He was a unit adjuster and hydraulic engineer.
He served in the U.S. Air Force from 1951 to 1955.
He was born Sept. 9, 1930, in Taylorville. His parents were Max and Anna Yakutis Boch. He married Carole Turner on April 8, 1960, in Taylorville.
He is survived by his wife, of Lincoln; two sons, Steven E. Boch and John E. Boch, both of Lincoln; one daughter, Lorrie L. (and Darrell) Paige of Lincoln; one sister, Rose Huddleston of Taylorville; and eight grandchildren.
He was preceded in death by his parents and one brother, William.
He was a member of the First Presbyterian Church of Taylorville.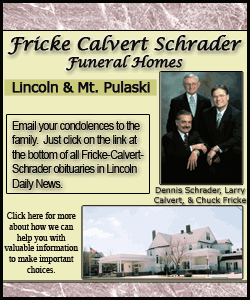 He loved fishing, hunting and bowling.
Memorials may be made to the Humane Society of Logan County or the American Heart Association.