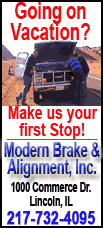 But judging by the efforts of the group, that won't be the case for long.

Brooks, task force co-chair Tiffany Carvalho and the rest of the task force volunteers are in search of funding for their ongoing project: to create a domestic violence impact panel. Similar to the one in McLean County, the panel would serve as part of a rehabilitation path for offenders convicted of a domestic violence crime.

"It wouldn't be like aggravated battery in a bar; it would be (those convicted of) an incident in the home," Brooks said. "We're trying to cut down domestic violence in our community, and that's just one of the ways we're trying to show that we have services for people to attend."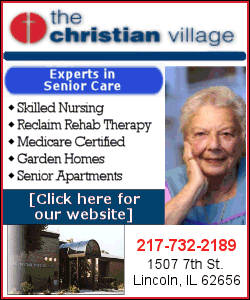 Brooks says the fund allocation from the Healthy Communities Partnership would cover counseling certification and guest speakers at the panel, but the funds would not be enough to promise ongoing salaries to counselors.
Though Brooks classifies the panel as "a work in progress," there are plenty of other projects through the task force that are already up and going.
One is a focus on increasing the rate of extended orders of protection. Brooks explains that many victims who seek and obtain an emergency order of protection for an incident won't return for a second hearing, which would increase that order.
"We don't know how much of that is fear, or some other reason," she said. "But it has to do a lot with education of those people -- trying to see an increase in those numbers."
Other efforts of the task force show the variety of demographics affected by domestic abuse.
Every year the group sponsors an art project with local schools, in which students in kindergarten through fifth grade color a picture that promotes the theme that "hands are not for hitting; words are not for hurting."
To increase awareness of the task force's presence in the community, this year they hosted a carnival in the vacant lot next to Lincoln's California Bar & Grill.
"We had rides, games, a dunk tank, face painting... and the year before that, we had a miniature golf outing," Brooks said. "Everything was free, and it was a chance to raise domestic violence awareness."
Keeping in touch with the times, the task force also has a Facebook page, where members post links to sites and surveys, share photos from events, and connect with community members on a different level. Currently, more than 200 Facebook users follow the task force online.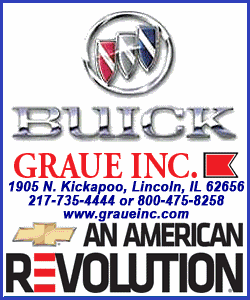 But despite the growing awareness of both domestic abuse and the task force trying to combat it, Kristin Lessen, director of the Healthy Communities Partnership, says there's a lot more that can be done.
"(We're working on) getting people to remember what we're there for," she said. "There are a lot more people who can benefit from these services."
The Domestic Abuse and Violence Task Force was formed in accordance with the mission of the Healthy Communities Partnership to make Logan County "the healthiest community in America."
___
Online: Healthy Communities Partnership
[By LINDSEY BOERMA]
Previous articles in series: The story of Healthy Communities Partnership