Tourism bureau celebrates honorees

Send a link to a friend
[April 04, 2011] When the Abraham Lincoln Tourism Bureau of Logan County has its annual showcase on April 12 at Rusty's, the 2010 award honorees will include two groups and two businesses as well as some individuals yet to be disclosed.
Two groups that will be honored at this year's showcase are the Logan Railsplitting Association and the Civil War Statue Committee.

The Logan Railsplitting Association is responsible for hosting the Abraham Lincoln National Railsplitting Festival, which is the third weekend in September. The group works diligently every year to provide a fun weekend where families can enjoy a look at life in the 1800s. The Abraham Lincoln Tourism Bureau of Logan County chose this group to receive a Friend of Tourism award for 2010, which was the 40th year for the Railsplitting Festival.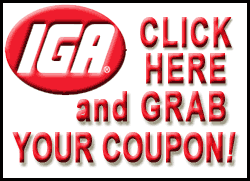 The Civil War Statue Committee is also being honored with a Friend of Tourism award. This group was formed after the fall of the Civil War statue on the grounds of the Logan County Courthouse. After months of hard work by the committee behind the scenes, the new statue will be dedicated April 9. The tourism bureau will honor the committee's hard work and dedication to such an important project, not only for tourism but for the county as a whole.
Two businesses that will be honored for their impact on their small communities are Horsefeathers/Wild Hare Café and the Palms Grill.
Horsefeathers, paired with the Wild Hare Café, is a one-stop shop for tourists coming down Route 66. With a mixture of eclectic and antique along with amazing homemade cooking, they treat visitors to a bit of heaven within their doors. 2010 was a banner year for them, as they teamed up with the Elkhart Historical Society to bring a lecture series to this small town as well. From topics of farming to history, they worked together to entertain and inform in grand style.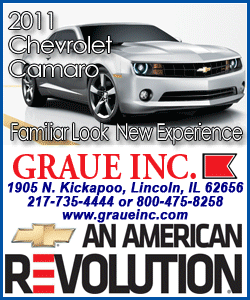 Farther north on Route 66, Atlanta hosted a lecture series at the Palms Grill. This restored diner featured some great food and great topics. Situated directly on Route 66 and connected to the Atlanta Museum, the Palms has enjoyed serving not only the locals but tourists as well, as visitors step through the doors and almost take a step back in time.
The April 12 tourism awards breakfast is at 7 a.m. at Rusty's, 2810 Woodlawn Road. For more information on the event, click here.
For reservations, contact 217-732-8687, admin@abe66.com or stop in at the tourism office, 1555 Fifth St.
[Text from file received from Abraham Lincoln Tourism Bureau of Logan County]