Together for Lincoln gearing up for Round 4
Fundraiser dinner May 5

Send a link to a friend
[April 27, 2011] Together for Lincoln is busy rallying the troops and aligning strategies in preparation for the Round 4 Project Day set for Sept. 25. In the first three rounds, Together for Lincoln, a nondenominational partnership of local churches aimed at addressing the needs of the community, has organized more than 2,500 volunteers from 16 local congregations to complete more than 300 service projects.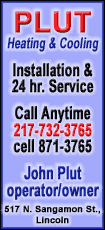 Project materials come at a cost, and to defray project expenses, Together for Lincoln will have a drive-thru pork chop dinner at Lincoln IGA on May 5 from 4 to 7 p.m. Dinners are $8 each and walk-ups are welcome. Advance tickets can be purchased at Jefferson Street Christian Church. Hours are 9:30 a.m. to 5 p.m. Monday and 8 a.m. to 4 p.m. Tuesday through Friday. All proceeds will be used to support Together for Lincoln projects.

Every year on Project Day, volunteers can be seen throughout the community, doing everything from fixing lunches to building wheelchair ramps. They are found visiting nursing home residents, washing windows, and trimming bushes at private homes, community organizations and public places.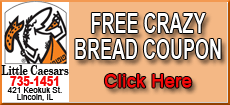 Community members are encouraged to complete a project application for consideration and are especially encouraged to complete an application on the behalf of others with specific needs. Applications can be downloaded from the Together for Lincoln website at http://www.togetherforlincoln.com/ and are available from Jefferson Street Christian Church.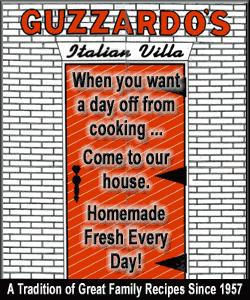 Local churches organize volunteers from their respective congregations, but volunteers need not be affiliated with a participating church in order to serve the community on Project Day. Volunteer sign-up forms can be downloaded from the Together for Lincoln website or picked up at Jefferson Street Christian Church. Volunteers are matched to projects, based on information provided on the volunteer form, and contacted by their crew leader in advance of Project Day with project details and start time.
On Sept. 25, Together for Lincoln volunteers will be out in force doing what they do best -- coming together for the common good.
[Text from file received from Together for Lincoln]