This year, while I'm l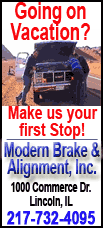 ooking forward to being in the barns come Tuesday morning, it's also going to be a little bittersweet, because the barn will be haunted with memories of a man who is no longer with us, and I know that at the rabbit judging this year, there is going to be a big hole for all of us.

Among those who were always in the foreground at the rabbit judging was Wayne Coffey, co-superintendent. I remember Wayne well, as a quiet but very pleasant man who walked about the arena area visiting with the kids, asking them questions and making sure they were prepared for the judging ahead of them.

In 2009, my first year of covering the fair, as I walked around the barn, watching the kids set up their grooming tables and bringing in their rabbit cages, I happened to spend some extra time with a young boy named Dru Dahman and his parents.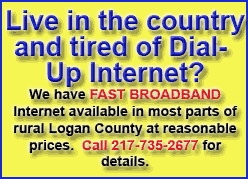 Dru's dad and I stood and visited several minutes. I learned that it was his son's first year of showing and that he and his parents had no great expectations, but rather considered it to be a learning year, with hopes of doing better in the future.
As we chatted, I also noticed a gentleman roaming from kid to kid, stopping to talk, handling their rabbits and asking them questions. I knew enough to know this was not the judging. I soon learned that it was Wayne Coffey.
I clearly remember him coming to young Dru and checking his rabbits and visiting with the youngster.
He asked Dru if he knew how to flip his rabbit. Dru did not. Wayne stood there for several minutes showing Dru how to turn his bunny on its back. I laughed as I watched the bunny try to avoid the flip, and I got a real kick out of seeing both Wayne and Dru scramble when the bunny tried to get away.
I managed to snap a couple of shots of the scene, and I'm glad now that I got at least those. For what I have come to realize and remember now is that Wayne was one of those people who would rather step out of the picture instead of into it.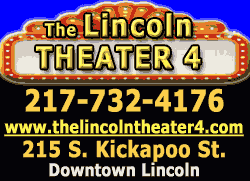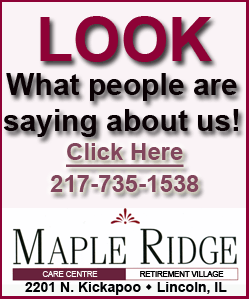 Working the judging tables, I would walk around and try to squeeze in shots of the kids and their rabbits during judging. Wayne was always the one who would say to me, "Can you see?" He would move out of the way so the kids could be the center of the picture, because for him at least, it was the kids who were the important part.
When Wayne died on July 17 of this year, I read his obituary with great sadness as did many others, knowing that this year the rabbit show will not be the same without him there.
I recently talked to John Fulton, the University of Illinois Extension adviser, via email about Wayne.
For several years now, there have been Fulton boys showing rabbits at the Logan County Fair. John told me that when he'd talked to his son David and told him Wayne was gone, David was greatly saddened by it.
Fulton said his son told him: "Mr. Coffey was always helping me with my rabbit project. He helped me pick out the best ones, taught me how to show them, and I learned a lot from him. I will really miss him at the fair and going to his house and working with rabbits."
Fulton also had some very kind words in remembrance of Wayne.
"He was a real promoter of rabbit projects for youth," Fulton said. "He went the extra mile when it came to kids -- tattooing rabbits at night and weekends, helping select breeding stock, and going through the details of showmanship and exhibiting. Whenever a youth asked for help -- they got it."
And, in closing, I believe Fulton also worded best what all the sentiments of those who knew Wayne would be if given the opportunity to speak.
"He was a great co-superintendent of the rabbit shows for 4-H and the junior show at the Logan County Fair," Fulton wrote. "He will be greatly missed. Our thoughts and prayers are with the family, and I'm sure more than a few tears will be shed during the rabbit show this year."
[By NILA SMITH]