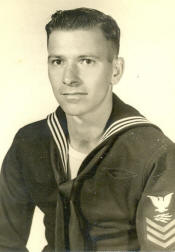 Robert Wuertz

Send a link to a friend
[August 05, 2011] RANTOUL -- Robert F. Wuertz, 72, of Rantoul, formerly of Decatur, died Wednesday, Aug. 3, 2011, at 8:09 a.m. at Prairie Village Assisted Living in Rantoul.
His funeral will be at 10:30 a.m. Saturday at Fricke-Calvert-Schrader Funeral Home in Mount Pulaski. Brother Will Wuertz will conduct the service. Visitation will be one hour prior to the service.
Burial will be in Steenbergen Cemetery, rural Mount Pulaski.
Mr. Wuertz was a postal worker for 18 years
He was born on Oct. 14, 1938, in Port Clinton, Ohio, to Rudolph F. and Mildred E. Wuertz. He married Nancy C. Shull on April 5, 1962, in Elkhart. She preceded him in death on Nov. 21, 1994.
He is survived by one son, Ken Wuertz of Decatur; two grandchildren; one brother; and one sister.
He was preceded in death by his parents, wife and one son, Allen.
He was a member of the Rantoul First Christian Church.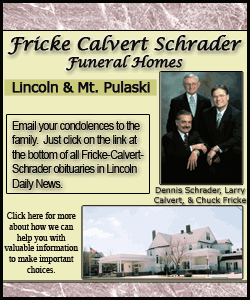 Memorials may be made to Salem Baptist Church of Decatur.
Click here to send a note of condolence to the Wuertz family.