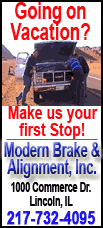 The Vevey-basedcompany said it earned 4.7 billion francs ($6.48 billion) during the first six months of the year. Illustrating the impact of the franc's surge, the results represented a 24 percent drop when measured in francs, but a rise of almost 30 percent in dollar terms.
Wednesday's results beat analyst expectations, sending Nestle shares up 1.3 percent to 47.31 francs ($65.52) on the Zurich exchange.
The maker of Nescafe, Jenny Craig and Haagen-Dazs said sales during the first six months grew 7.5 percent in constant currencies and excluding the impact of its sale of eyecare company Alcon.
Chief executive Paul Bulcke said the first half of the year had been "a period characterized by political and economic instability, natural disasters, rising raw material prices and, yes, a strong Swiss franc."
He maintained the company would end the year with organic growth at the top end of its target of 5-6 percent. Nestle's chief financial officer, James Singh, said the currency swing has "no meaningful impact on our underlying operating performance."
Sales reached 40.9 billion francs, down from 47.1 billion the previous year again reflecting the strength of the franc, which hit a new record high against the dollar and the euro Tuesday.
In the Americas region, sales totaled 12.8 billion francs. The Asia, Oceania and Africa region matched European sales of 7.5 billion francs. Nestle's water and baby foods businesses both expanded, and sales of the company's Nespresso capsules rose by a double-digit percentage.