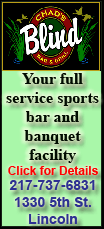 The Bank said Wednesday in its quarterly inflation report that it now predicted growth of 1.4 percent this year, down from previous forecasts of 1.8 percent. It said it would rise to an annual rate of around 2.7 percent in two years time.
"The most significant risks to demand stem from abroad," said Bank said. "Indicators of global growth have weakened, and it is possible that some of this slowdown will persist."
In addition, the Bank said inflation in Britain has a "good chance" of hitting 5 percent this year as higher utility bills feed through but that it will likely fall back sharply next year.
Though inflation is well above the Bank's 2 percent target, rate-setters have kept the main interest rate unchanged at the record low of 0.5 percent as economic growth remains subdued, especially at a time when the government is enacting big austerity measures.
The Bank warned in its report that "the squeeze in households real incomes is likely to continue to weigh on domestic demand."
Governor Mervyn King said the biggest risks for the world economy are coming from the eurozone, which is grappling with a severe debt crisis that has already seen three countries bailed out and has recently threatened Italy and Spain.