Benchmark oil for September delivery was up $2.98 to $82.28 a barrel at mid-day Paris time in electronic trading on the New York Mercantile Exchange. Crude fell $2.01 to settle at $79.30 on Tuesday.
In London, Brent crude was up $3.52 at $106.09 per barrel on the ICE Futures exchange.
The Paris-based International Energy Agency said sustained high oil prices and slowing economic growth have "dramatically curbed" global oil demand in recent months.
The IEA trimmed its forecast for global oil demand this year to 89.5 million barrels a day on average, saying increased evidence of economic slowdown has raised fears of a double-dip recession.
In its report Wednesday the IEA said "concerns over debt levels in Europe and the U.S., and signs of slowing economic growth in China and India have spooked the market and raised fears in some quarters of a double-dip recession."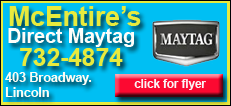 The U.S. Federal Reserve said Tuesday it plans to keep its key interest rate low until at least 2013, news that helped calm investors nervous the economy could be heading for recession.
The Dow Jones industrial average jumped 4 percent Tuesday, reversing earlier losses after the Fed statement. Asian stock markets were mostly higher Wednesday.
A report showing an unexpected decline in U.S. crude supplies also helped push oil prices higher.
The American Petroleum Institute said late Tuesday that crude inventories fell 5.2 million barrels last week while analysts surveyed by Platts, the energy information arm of McGraw-Hill Cos., had predicted an increase of 1.8 million barrels.
Inventories of gasoline dropped 1.0 million barrels last week while distillates decreased 600,000 barrels, the API said.
The Energy Department's Energy Information Administration reports its weekly supply data later Wednesday.