Some 1.01 million passenger cars were bought in July in the world's biggest auto market by vehicle sales, according to the government-authorized China Association of Automobile Manufacturers. Total sales of commercial and passenger vehicles rose 2.2 percent from a year ago to 1.3 million units.
Chinese auto sales soared in 2009 and 2010, driven by subsidies and tax cuts meant to help the industry rebound from the global crisis. Sales rose 32 percent last year to 18 million vehicles.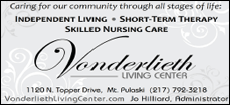 But that growth has faded due to the end of incentives, higher fuel prices and efforts by some cities to curb pollution and traffic congestion by restricting ownership.
In May, passenger vehicle sales fell for the first time in two years, declining nearly 9 percent from the same month last year.
The slowdown could be a setback for global automakers looking to China to drive sales amid weak demand in the United States and Europe.
Last month, Nissan Motor Corp. announced an $8 billion plan to double its sales in China over the next five years by launching 30 new vehicles. The company says it wants to focus on faster-growing emerging markets and reduce reliance on the United States.