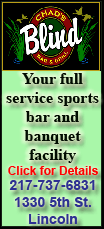 Anschutz Entertainment Group president and chief executive Tim Leiweke said that the council's 12-0 vote in favor of a framework deal on the project's funding and timeline sends a strong message to the NFL that the city is behind the proposal for a 72,000-seat NFL stadium on the city's convention center campus.
"Today proved we have a vision (and) they're behind it," he said. "We just got through the politics."
The agreement anticipates the issuance of $275 million in tax-exempt bonds for the relocation of a convention center hall to accommodate the proposed $1.2 billion football venue known as Farmers Field. It would require AEG to extend a series of financial guarantees over the course of the project as a safeguard against shortfalls and other risks.
The Los Angeles council members are set to take up the additional binding votes over the next nine months, with groundbreaking on the new venue possible as early as June.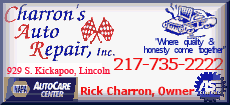 "This is not the beginning of the end but perhaps the end of the beginning," Councilman Eric Garcetti said before the vote was taken.
Sports management mogul Casey Wasserman, an early collaborator with AEG on the stadium proposal, praised the council's decision in a statement.
"This is a long process, but today marks a step forward in reaching our larger goal," he said.
NFL spokesman Brian McCarthy said in a statement after the vote that the league was aware of the council vote and would continue to monitor all stadium developments in the Los Angeles area.
The firm's stadium plan is one of two competing proposals to bring professional football back to Los Angeles some 16 years after the Rams and Raiders left the nation's second-largest market.
Warehouse magnate Ed Roski's Majestic Realty Co., which also has not yet secured a team, has permits in place to build a separate 75,000-seat stadium about 15 miles east of Los Angeles, in the city of Industry.
John Semcken, a Majestic vice president, said in a statement after the vote that its proposal would be a better choice for the NFL.
"We are more active than ever and are currently working with the league, owners and teams to bring a franchise back to Los Angeles," he said.
Leiweke dismissed Semcken's remarks as "a statement of desperation."
He said Semcken's claim that the Industry project would generate more money and jobs was unfounded, but cited a Los Angeles city analysis of the downtown project that found that it would generate $410 million in city taxes over 30 years.