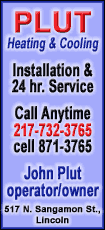 Uggla extended his hitting streak to 30 games with an infield single off Clay Hensley to tie Andre Ehtier for the majors' longest hitting streak of the season and the Braves beat the Florida Marlins 4-3 on Tuesday night.
"The loudest cheer of the night in our dugout was when he beat out that ball," Braves third baseman Chipper Jones said. "You can say what you want to about the home run and scoring that run, I think we were all too tired to cheer in the 10th or 11th, whatever it was. When he got that hit, the whole dugout erupted."
The streak is the third-longest in Braves franchise history. Tommy Holmes hit in 37 straight games in 1945.
"This time I hit a single and I let Prado do all the damage tonight," Uggla said.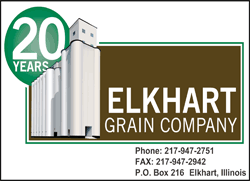 The start of the game was delayed one hour and 11 minutes due to rain, which left a wet outfield that benefited the Braves in the final inning.
Michael Bourn doubled to right off Edward Mujica (8-4) with one out in the 11th. Prado then singled to shallow right field, which slowed in the wet grass, and Mike Stanton's throw went over catcher Brett Hayes' head, allowing Bourn to score.
"I knew (Bourn) was going to go," Prado said. "Sometimes you have got to risk. The grass was wet, there were a lot of factors, and fortunately he scored."
Prado also homered, tied a career high with four hits and drove in three runs.
"Good for us and good for him," Braves manager Fredi Gonzalez said. "The last two or three games he's been getting upset with himself, he's such a perfectionist. I'm glad that he got some opportunities to drive in some runs."
Craig Kimbrel got Mike Cameron to ground into a double play to record his 36th save in 41 chances.
"That ball Cameron hit was a rocket," Gonzalez said.
George Sherrill (3-1) pitched a scoreless ninth to earn the win.
Braves starter Brandon Beachy struck out 10 and did not allow a run in 6 2-3 innings.
"I've really been focusing on attacking guys instead of worrying about striking them out," Beachy said. "If that happens, great."
Uggla finished 1 for 6 against his former club and is hitting .220 on the season. He was batting .173 when his streak began, the lowest average for any hitter with more than 10 at-bats at the start of a 30-game streak since at least 1918, according to STATS LLC.
"He's not a guy that you would think (of doing that), like a Luis Castillo who sprays the ball around everywhere," said Marlins infielder Wes Helms, who played four seasons in Florida with Uggla. "He's there to drive the ball into the gaps and drive it over the fence, and for a guy like that to put a 30-game hit streak up, I think it's pretty special."
The Marlins have lost six straight since climbing to .500 for the first time since June 12.