would be hard to avoid it," La Russa said. "He's been very useful, a key contributor. We'll find somebody else."

Casey McGehee's double snapped a 10th-inning tie and Milwaukee won for the 12th time in 13 games, dealing another blow to their closest pursuers in the division. The Cardinals and Brewers have eight games remaining.

"I remember with the Astros being nine back of this club with about 11 games left in the season and we almost tied them, so anything can happen," Lance Berkman said. "When you have a chance to play the team that's in front of you, you would like to take advantage of it, but they're in front of us for a reason.

"Because they have a great team. And they're going to be tough to beat."

Lynn was injured on a full-count walk to pinch hitter George Kottaras with two outs in the eighth. The right-hander bent over in pain, but eventually walked off the field.

"I think it was the last pitch," La Russa said. "It was the first time he showed anything."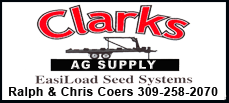 The Brewers' 3-4-5 hitters had been 0 for 12 before extra innings when Prince Fielder singled to put runners at the corners ahead of McGehee's double off Octavio Dotel (0-1). Yuniesky Betancourt added a sacrifice fly and John Axford finished for his 30th straight save and 33rd in 35 chances overall.
David Freese had an RBI single in his first game back from a concussion sustained from a beanball last Thursday for the Cardinals, who fell four games back after the opener of a three-game series. Gerald Laird had two hits and an RBI but Albert Pujols was 0 for 5 with no tough outs and missed a chance to end it in the ninth against LaTroy Hawkins (1-0), popping out to right with two on and two outs.
The Cardinals are the only team to beat the Brewers during their run, but have lost three of four to them the last eight days. They are four games behind for the first time since April 12, disappointing a sellout crowd of 40,626.
"You don't want to put any extra pressure on yourself," starter Edwin Jackson said. "Go out and play relaxed, and do what we do."
Both teams have backed up their vow thus far to avoid shenanigans after tempers flared last week when Pujols was hit on the hand with a pitch high and tight and the Cardinals retaliated by hitting Ryan Braun.
Leadoff man Corey Hart gave the Brewers a 2-0 lead in the third with his 17th homer, returning after missing only one game because of a bruised left hand. Jonathan Lucroy had two hits and an RBI.
McGehee had a three-homer day off Jackson last week but was hitless in four at-bats against Jackson and the St. Louis bullpen before getting the go-ahead hit.
The Brewers totaled nine hits against four pitchers, ending a franchise-best run of nine straight games in double figures that matched the best in the majors this season.