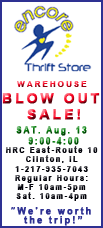 Castro scored the lone run for the Cubs with his sixth home run in the eighth inning, but Washington starter Chien-Ming Wang allowed one hit over six scoreless frames to lead the Nationals to a 3-1 win Tuesday night.
Castro has homered in consecutive games and has scored a run in 10 straight. The 21-year-old shortstop is hitting .463 with three home runs during a nine-game hitting streak.
"He's amazing. When you got a guy that has that kind of a swing and squares up that many balls and now he is starting to hit the ball out of the ballpark. Hopefully he won't change a thing in his approach. He's really put together a really offensive year so far and it may not be over, which is great," said Cubs manager Mike Quade.
Michael Morse hit a solo homer and Jonny Gomes added a two-run shot in the sixth for the Nationals.
In his third start -- and first on the road -- after missing more than two years following shoulder surgery, Wang (1-2) won for the first time since June 28, 2009, against the New York Mets as a member of the Yankees.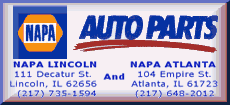 The Cubs have lost consecutive games after their season-best win streak ended at seven.
Nationals closer Drew Storen pitched a scoreless ninth for his 30th save in 34 opportunities.
After striking out eight batters in the first five innings, Cubs starter Matt Garza (5-9) was tagged for two home runs in the sixth. He allowed three runs and six hits in six innings. He finished with nine strikeouts and two walks.
Wang didn't allow a hit until pinch-hitter Tony Campana, who initially tried to lay down a bunt, led off the sixth with a hard liner off Morse's mitt at first. Campana beat out second baseman's Danny Espinosa's throw at first with Wang covering.
"I went up there and tried to get on base any way you can, whether it be a walk, or thinking laying down a bunt and make him move around. He was pretty good today. It was moving an awfully lot. On the last one, it started at me and left it back over where I can handle it. Morse almost made an unbelievable play. I was able to use my speed and get there," said Campana.
After Campana stole second, Wang quickly regrouped. He retired Castro and Darwin Barney on fly outs then ended his outing by getting Blake Dewitt to ground out to second on his 81st pitch.
"The last two outings, my sinker wasn't that good, so the ball wasn't getting down. That's why they got me. In the bullpen session, I was working on the release point. I think that's why I had a good outing today," said Wang through an interpreter.