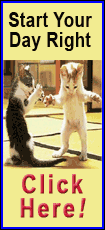 He's still looking for a place to stay.
The veteran wide receiver Tuesday said he still has a lot of work to do but is starting to feel comfortable with his new teammates in the New England Patriots' offense.
He gave fellow receivers Wes Welker and Deion Branch and quarterback Tom Brady credit for his progress.
"I've been able to assume a lot of information in a short period of time," he said, while adding "there's still a lot of work to do."
His play during training camp has been inconsistent -- a sensational catch followed by a drop -- but he has had to get used to Brady and a new system without the benefit of offseason workouts.
Off the field, he still hasn't found a home in the Foxborough area, but is toying with a novel way of getting to know the area.
"I'm going to do something different. I'm actually going to stay with a fan for the first two, three weeks of the season," he said. "That should be fun, until I get myself acclimated and learn my way around."
He hasn't picked out the fan, but there are a few qualifiers.
"I'm not sure how it's going to work, but they have to have Internet and have to have Xbox," he said. "That's about it."
The number of tweets by Ochocinco, who has more than 2 million followers on Twitter, have decreased since he became a Patriot on July 29.
He was asked Tuesday if he could both be himself and still be a Patriot and he just smiled.
After signing with New England, Ochocinco said he "will always be me," but he also said he was "going to blend in and do it the Patriot way, which is win. It has been a part of my game to always be me, but there is a certain way the Patriots do it and it's easy for me."
Newly signed veteran defensive lineman Gerard Warren became the 19th defensive lineman in camp when he signed a one-year contract Monday.
Warren, who had four sacks and 27 tackles in 2010, said he relishes the competition.
"Only the strong will survive," he said.