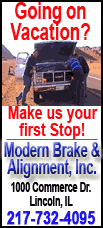 The poor kid had been twisting in the wind for months, waiting like everyone else to see where Carl Edwards will drive next season. Among Edwards' options was Joe Gibbs Racing, in the very seat Logano has occupied since 2009.
Nobody, team and driver included, believes Logano has delivered on the expectations that awaited him when the wide-eyed 18-year-old entered NASCAR's top level. With just one victory through 96 races Sprint Cup Series, it's easy to understand why JGR would make a run at Edwards.
But chasing Edwards had to make life difficult for Logano, who on the track tried his best to focus on saving his season, if not his job.
First came his pole-winning run at Sonoma, a small victory considering how much Logano has struggled on road courses. Then he stood up for himself, something Logano had not done much of, in an on-track scuffle with Robby Gordon, and finished a career-best sixth.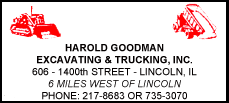 Logano won the Nationwide Series race at Daytona the next week and finished third the next night in the Cup race. He had another top-five two weeks later at New Hampshire, had a spectacular save that impressed most everyone at Indianapolis and had climbed from 29th in points early in the season to 19th at the start of last week.
"I don't know if everyone's realized how good we've been doing," Logano said. "We've been building a lot of momentum."
So it was of great relief to Logano when Edwards last week decided to stay with Roush Fenway Racing. It presumably buys Logano some job security at JGR, which for years has been unable to land a fourth major sponsor to expand beyond its current three-driver lineup. After such an energy-sapping pursuit of Edwards, it seems unlikely the team will now shift its focus to signing someone else to replace Logano.
He's safe, for now, and nearly responded with a season-saving victory Sunday at Pocono Raceway.
Logano won the pole, third of his career but second in six weeks, and led 44 laps before the rain came. He had his No. 20 Toyota out front when the sky opened up, and had racing never resumed, Logano would have been declared the winner.
That potential victory might have been enough to earn him a wild card in the Chase for the Sprint Cup championship field, too. Alas, the sun came out, racing resumed, and the track wasn't the same as it was before the rain. Logano quickly realized his shot at the victory was gone; then a flat tire ruined a potentially strong finish.
He finished 26th and dropped a spot in the standings to 20th. Even worse? Brad Keselowski went on to win the race, leapfrog Logano in the points standings, and pretty much lock down one of the two wild-card berths.
"What can you do? We did all we could," said crew chief Greg Zipadelli. "We sat on the pole, we led a bunch of laps, we had a very respectful top-five car -- I think one of our better performances in the last two-and-a-half years. I'm not going to hang my head and be miserable over something on the racetrack. I can't control that.
"We learn, and the last thing I want to do is walk out of here with a bad attitude and kill the momentum that we've had in the last six to eight weeks."
Nobody should ask anything more of Logano, who of no fault of his own faces unreasonable expectations.