'Public, be warned' about illegal dumping

Send a link to a friend
[August 10, 2011] Every summer it seems the situation arises that people are using the recycling dumpsters across from Latham Park as a place to throw their common household trash and other unacceptable items.
Tuesday evening at the Lincoln City Council committee-of-the-whole meeting, Alderman David Wilmert said the situation is as bad as it has ever been.

Wilmert represents the city on the Joint Solid Waste Management Agency board. He said that this week alone, the agency's executive director, Mitzi Rohlfs, has removed from the recycling bins household trash and two televisions.

Wilmert said this is not the place for electronics, nor is it a dump area for common trash.

Russell Wright, assistant street and alley superintendent, also recounted that his department had been there and found Rohlfs down inside the dumpsters digging out bags of brush. He noted that in that one incident, five bags of brush were removed from the bins and hauled away by the city.

Alderwoman Joni Tibbs recalled that last year the council discussed putting cameras on the collection containers with the hopes of deterring illegal dumping. She said perhaps it was time to revisit the idea.

Wilmert asked if there were laws that could be enforced and was told violators could be charged with illegal dumping.

Wilmert said that there was definitely a need to do something to halt this situation, and he ended by saying: "Public, be warned."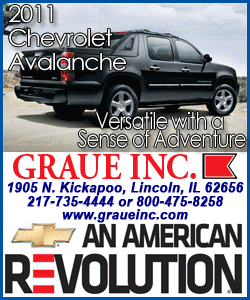 The Joint Solid Waste Agency provides recycling bins in the city free of charge to the general public. It was noted during the discussions that this is a valuable and worthwhile service, but that Rohlfs should not be expected to get down in the dumpsters and dig out the unacceptable contents.
For fines to be raised against violators, the city will need to be notified when the violation is occurring, or at least witnesses should record the license plate number of the violating vehicle and relay the information to the city.
[By NILA SMITH]