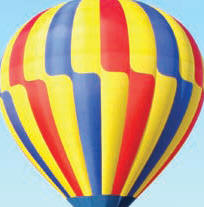 Joe Vincent
Joe Vincent moved to Danville in 1995 from Iowa City, Iowa, and became involved with ballooning in 1997. It began when he started crewing with Hank Norris and Dean Carlton from Danville. Hank had been flying balloons in the area for many years and was instructing Dean to become a private pilot at the time. Joe was able to observe and learn a great deal from Hank's experience and Dean's learning experience.
In February 2006, Joe took delivery of a brand-new 90,000-cubic-foot envelope manufactured by Cameron Balloons of Ann Arbor, Mich. The pattern of the balloon was designed to exactly match the festive colors and style of Still Celebratin. Joe and his wife, Tracy, the crew chief, look forward to many years of flying with this new balloon. They travel the Midwest during the summertime, attending rallies and balloon events on weekends.
His balloon is sponsored by Maple Ridge Care Centre.
___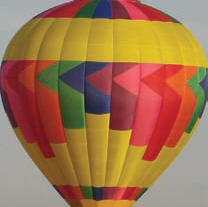 Kathy Reineke
Kathy said: "I have been involved in ballooning since 1978, when my husband, Dave, fell in love with the sport and started flying. I received my license in 1983. Ballooning is a family sport involving our daughters Kyla and Kari and her husband, Kevin, as crew. We have participated in the Lincoln Art & Balloon Festival for many years and it has become one of our favorites. We also participate annually as a media pilot in the Albuquerque International Hot Air Balloon Fiesta.
"I have flown several types of balloons, including a one-manned 25,000-cubic-foot balloon called a 'cloud-hopper,' to a 100-foot-tall special-shaped balloon that the family purchased in 2000, Mr. Potato Head. Since then, Mr. Potato Head received an extreme makeover and is now Bud E. Beaver.
"Throughout our flying years we have been fortunate to travel to many parts of the USA, Canada, New Zealand, Mexico, Europe and the UK meeting new friends. That is what makes ballooning special."
Her balloon is sponsored by Christian Homes.
___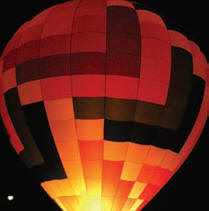 Mary Ohmit
Mary said: "In 1991 my husband and I went to a fundraiser for Pheasants Forever. A hot air balloon ride had been donated (by) a local pilot. My husband bid on the ride (he paid way too much for the ride). His comments these days are 'that was cheap compared to what has taken place since.' After I took my ride, my pilot made the comment that I could crew for her if I wanted. That was all it took. I crewed for her, went to rallies to help her with the balloon. I was so thrilled.
"Back in 1994 she bought a new balloon. That was when I bought her old balloon. I received my commercial pilot certification from a Part 141 school in Oakland, Calif., back in 1995. When I came back from California, I was the sixth female pilot to take to the air in Champaign-Urbana. Since then we have had two other females get their commercial certification. Champaign-Urbana has more female pilots than we have male pilots. GO, LADY PILOTS!
"What I like about flying is that I can share the experience with so many different people, old and young. As you know, there is no way to tell others what it feels like to be floating though the air with the greatest of ease."
Her balloon is sponsored by Lincoln Christian University.
___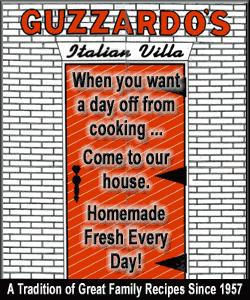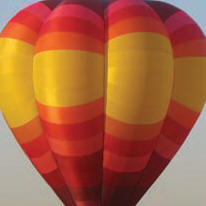 Pat Brouillet
Pat and Jane, with their three daughters, started ballooning in 1992 when they crewed for Garfield at an event near St. Louis. Pat has been a pilot since 2000 and has logged over 300 hours of balloon flight. The Brouillet family can be found traveling the Midwest year-round, competing at many different balloon rallies.
Pat has won events at Battle Creek, Mich.; Hudson, Wis.; Hartford, Wis.; Louisville, Ky.; Elkhart, Ind.; and at several Illinois locations.
Yellow Brick Road was named in honor of Pat's mother, Dorothy, who died in 1999. She was an avid "Wizard of Oz" collector.
Her balloon is sponsored by the Logan County Farm Bureau.
___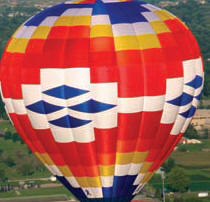 Deb Griest
Deb Griest is a commercial balloon pilot from Urbana. She flies primarily in the Midwest. Ballooning is a family affair for the Griest family. She is flying a 90,000-cubic-foot Lindstrand balloon named Mom's Toy2. This balloon was custom-designed by Deb and her husband, Ray. In addition to the striking diamonds in the center, it has four blue ribbons around the bottom of the balloon to symbolize colon cancer survivorship. This balloon is a tribute to Deb's successful battle with colon cancer. She has celebrated 9 1/2 years of survivorship.
Her balloon is sponsored by Lincoln Heating & Cooling.
___
Seth Goodman
Seth Goodman is a soon-to-be 24-year-old Lincoln native -- born and raised -- son of Scott and Gaynor Goodman, both of whom currently reside in Lincoln. At the young age of 13, Seth took his first hot air balloon ride and has been hooked ever since. Having crewed for several local pilots for years, Seth decided to purchase his own hot air balloon as a gift to himself for his 22nd birthday. The balloon name Movin' Up! signifies his career in real estate as well as literally in the air when flying.
Currently, Goodman is employed with ME Realty, located right off the downtown square, where he has been a licensed real estate agent for three years -- not to mention, he got his start in the field when he was still in grade school
Seth loves hot air ballooning -- especially seeing the smiles on people's faces as they see his 90,000-cubic-foot hot air balloon inflate to its orange, yellow, blue and pink capacity. He lives for real estate and hot air ballooning and is looking forward to the 2011 Lincoln Art & Balloon Festival -- perfectly located in historic Lincoln.
His balloon is sponsored by Seth Goodman, Realtor -- ME Realty.
[Text from file received from the Lincoln/Logan County Chamber of Commerce]
Previous in series