Helen Kindred

Send a link to a friend
[December 27, 2011] ATLANTA -- Helen Kindred, 86, of Atlanta, died Friday, Dec. 23, 2011, at Advocate BroMenn Medical Center in Normal.
Her funeral will be at 10:30 a.m. Wednesday at the Atlanta United Methodist Church, with the Rev. Rob Roy officiating.

Visitation will be on Tuesday from 5 until 7 p.m. at Quiram-Peasley Funeral Home in Atlanta and on Wednesday at the church one hour prior to the funeral.

Burial will be in the Atlanta Cemetery.

Helen was born on May 10, 1925, at the family farm in Eminence Township. Her parents were Elbert D. and Anna Graham Frantz. She married Wayne Kindred on Dec. 7, 1946, in Atlanta. He preceded her in death on June 24, 1993.

She is survived by her children, Roger "Pudge" Kindred of Atlanta and Judy (and David) Schulthes of Towanda; one brother, Wilbur (and Jessie) Frantz of Atlanta; one sister, Wilma Storm of St. Peters, Mo.; four sisters-in-law, Dorothy Frantz of Crawfordsville, Ind., Norma Kindred and Betty June Kindred of Atlanta, and Mary Kindred of Decatur; as well as many nieces and nephews.

She was also preceded in death by two brothers, Dean Frantz and Jim Frantz, and one sister, Mildred Burt.

Helen was a member of the Atlanta United Methodist Church.

She graduated from Hittle Township High School.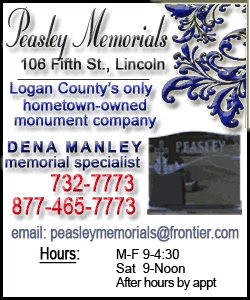 Memorials may be made to the Atlanta United Methodist Church, Atlanta Rescue Squad or the Atlanta Public Library.
Click here to send a note of condolence to the Kindred family.