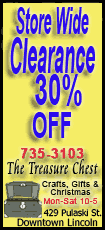 During the meeting of the Lincoln City Council, Mathon said that the bridge will more than likely be closed for at least the next 12 months, as in its current condition it should not be driven on. Mathon noted in the letter below that repairing the bridge would not be cost-effective. He also told the council that the bridge replacement could cost in the vicinity of $150,000.

Mathon wrote:

(Copy)

The City was notified by a citizen of a "pothole" on the Oglesby Avenue Bridge on Thursday morning.

An inspection of the bridge deck revealed an area of concrete that had deteriorated, revealing some of the reinforcing steel and one of the open cells in the center of the concrete beam that forms the deck of the bridge.

The City temporarily closed the bridge at that time in order to conduct an inspection of the entire structure and to formulate a plan for repair. The IDOT Bridges and Structures Unit was contacted to assist with the inspection.

This inspection by lDOT personnel revealed additional deterioration to the extent that repairs were deemed to not be cost effective.

The Oglesby Avenue Bridge was completed in December 1967. The design lifespan of this type of structure was expected to be 30 years at the time. It is a reinforced concrete deck beam bridge, sitting on concrete caps supported by timber piles.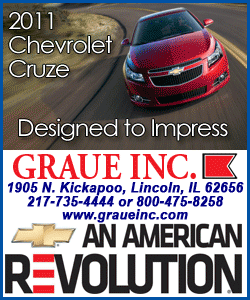 All of the City bridges are inspected biannually, with the last inspection having been completed in January 2010. The bridge was given a Condition Rating of 5 in 2006, 2008, and 2010. As late as November 2010, the bridge deck did not show the signs of deterioration that are now evident.
We are currently exploring replacement options for this structure. Because of the current state of the bridge, the bridge rating will be reduced to at least a 3. At that rating level, the structure becomes eligible for federal funding.
When Mathon concluded his report, Mayor Keith Snyder noted that the problem had been brought to the city's attention by an area resident who reported the pothole.
He and Mathon agreed that having the community get involved in reporting these types of problems is very much appreciated.
[By NILA SMITH]
Past related postings