Nine aldermen were present for the voting meeting, with Alderwoman Melody Anderson being absent for the evening.

Immediately following roll call and the Pledge of Allegiance, Busby asked for a moment of silence in respect for firefighter Darrin Coffey and his family.

Coffey's father, Wayne, died Sunday at Memorial Medical Center in Springfield. The senior Coffey was well known in the Hartsburg area, where he resided, as well as in the 4-H and Logan County Fair communities. He served as a superintendent at the fair, overseeing the rabbit show and judging.

Wayne Coffey's obituary is in this week's Lincoln Daily News.

Approval given to agreement with Illinois American for water shut-offs

It has been a long and tedious process for the council, but Monday evening they approved by a vote of 8-1 an agreement with Illinois American Water to order water shut-offs at locations where city sewer bills have gone unpaid for long periods of time.

The motion was made by Alderwoman Marty Neitzel and seconded by Alderman David Wilmert.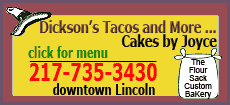 During discussion, Neitzel asked if it was possible to put a cap on a sewer line, and she was told that it was.
American Water is responsible for the waste treatment plant and the city sewer program. They enter into a contract agreement annually for their services, which does not include digging up and capping sewers because of unpaid bills.
It was explained that the city would have to do this work on their own, and it would involve digging in the city street, as workers cannot go onto private property to do this.
The cost of the dig, the cap and the repair of the road would run in the range of $5,000 to $8,000 per dig.
One of the greatest concerns in entering into an agreement with Illinois American for the shut-offs has been the city's exposure to liability claims. Busby noted there would also be liability issues involved in digging up a city street, as while there was a hole in the street, an incident could occur where the city could be held liable.
He concluded by saying, "Any way you go, you're going to have a liability risk."
Beyond this, there was no other discussion on the subject, and Busby called for the vote.
Of those in attendance, all voted yes with the exception of Alderwoman Stacey Bacon, who cast a "no" vote.
Officer Aaron Pickett takes oath
Chief Ken Greenslate Monday evening presented to the council Officer Aaron Pickett as a new, lateral hire for the city police department.
Pickett is the second officer to be hired into the department this month.
During the budget-building process in March, Greenslate noted to the council that when he was promoted to chief of police, his position as an officer was left vacant. He asked for a new hire to fill that vacancy and a new hire to increase the size of the police force. With the swearing in of Pickett, the chief's hiring requests for this year have now been honored.
Greenslate introduced Pickett, saying he was a Lincoln native, the son of Susan Madigan and Jerry Pickett of Lincoln.
Pickett served as an officer on the Logan County Sheriff's Department for seven years, spent two years as an officer in Southern View and has six additional years of experience in other law enforcement fields.
He has a bachelor's degree in forensic biology and is an Illinois State Police-trained crime scene investigator, a field training officer and a juvenile officer.
Pickett resides in Lincoln with his wife, Autumn, daughter Kelsey and son A.J., all of whom where present to witness his swearing in.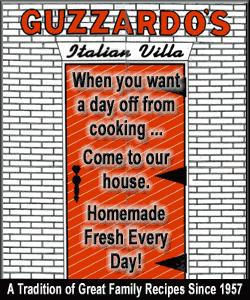 Appropriations ordinance passed
By unanimous vote the appropriations ordinance for fiscal 2011-12 passed and will be submitted to the state of Illinois.
The appropriations document, often referred to by council members as "the wish list," is the official document the city has to abide by in their spending.
Generally the appropriations ordinance will carry a much larger total than the actual budget document, as it takes into consideration every possible windfall the city might receive.
For this fiscal year, the city budget came in at $12,721,241, with less than half -- $5,865,334 -- falling under the umbrella of the city's general funds accounts.
In contrast, the appropriations ordinance totals $16,130,640, with $8,062,700 being tagged as general funds.
City treasurer's report for June 2011
Chuck Conzo, city treasurer, delivered a very brief report on the state of city finances, saying cash-on-hand balances at the end of June are improved over this same time period last year but still far from what they should be.
At the end of June there was $227,792.75 in the general fund, compared with a negative $268,922.08 at the end of June 2010. However, in stark contrast, the general fund at the end of June 2009 held over $400,000.
Conzo said payments are still trickling in from the state, but many are still far behind when they should be coming in. He noted that in June the city did receive a state income tax payment in the amount of $130,424.18. However, it was a payment that had been due since January.
In total, the city received $486,219.32 in tax revenues from the state in the month of June.
This amount breaks down as follows:
Income tax for January 2011 -- $130,424.18

Non-home rule sales tax for March 2011 -- $61,432.69

Municipal sales tax for March 2011 -- $207,478.26

Telecommunications tax for March 2011 -- $37,041.68

State use tax for March 2011 -- $18,723.65

Motor fuel tax for May of 2011 -- $31,118.86
Conzo commented that while the financial condition in the general fund is improved over last year, it is not as good as it should be, payments from the state are still lagging behind, and departments should continue being conservative in their spending.
[By NILA SMITH]