It was only in her last few weeks that she was not herself most of the time -- only some of the time. She would have turned 97 on Dec. 2.

Her visitation and funeral service at St. Patrick's Church in Elkhart was attended by scores and scores -- no doubt one of the largest for anyone at or near her age -- not just former students and fellow teachers, but also many friends and acquaintances.

Dean Petticord remarked: "We lost a fountain of knowledge."

Dick Romer said: "I never heard anyone say anything bad about her all these years."

A poem that she selected many years ago was read at her request at the close of the service. (Click here to see poem manuscript.)

The following announcement was made at the close of the service:

A replication of Mrs. Lanterman's third-grade school room may be seen on the second floor in the Mount Pulaski Township Historical Museum. This room contains two short rows of inkwell desks, wall hangings of Presidents Lincoln and Washington, scores of books and texts -- some dating back to the late 1800s, a Cornland school milk cart used for nutrition breaks, and a slate board on which are her last writings: a math problem from a 1867 math text, a spring poem from an unknown source (a book in the room somewhere), and an Illinois Bird Count announcement (she was an Illinois Audubon member). These slate-board writings -- in her always-beautiful Palmer cursive writing -- were changed seasonally. She would climb the 27 steps to this second-story level to work in the room, which she helped create along with Betty Hickey, her longtime close friend.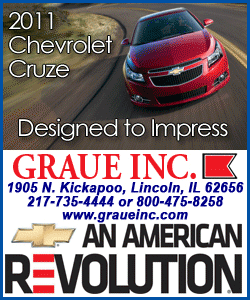 This room has been dedicated to Margaret Lanterman. Although 99.9 percent of us will never have any public place or thing dedicated to us, she has, and she helped create it as well. She only stopped climbing those steps to work in the room less than four years ago -- at 92-plus.
___
[Text from file received from Phil Bertoni]