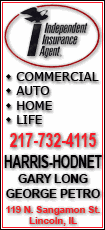 Meyer went to the hospital a week later with what turned out to be a rare and deadly strain of E. coli bacteria that caused thousands of illnesses, mostly in Germany. He would spend the next month in a Massachusetts hospital, much of the time in a delirium, while doctors worked around the clock to save his life.
Meyer is one of six U.S. cases linked to the German outbreak, and he's the first to talk about his terrible experience, speaking to The Associated Press by phone from his home in Franklin, Mass.
"It was 30 days of hell," said his wife, Loreen.
Meyer was in Hamburg as that city was emerging as the epicenter of a food poisoning disaster that would be among the deadliest in memory. More than 4,000 people in Germany and other countries became ill since the outbreak was detected in May, including several hundred who developed a serious complication that can lead to kidney failure. At least 53 died.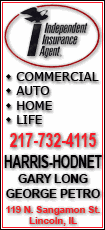 The outbreak ultimately was traced to a batch of fenugreek seeds from Egypt. The seeds, which taste a bit like burnt sugar, are sometimes used as a spice in cooking. Fenugreek sprouts are used in salads.
Meyer believes he must have eaten fenugreek while attending a business meeting at the Hamburg hotel. He thinks the tainted seeds, or sprouts, could have been in the fresh fruits and vegetables at a breakfast bar. There would be some irony if that was the case: It's hard to find good produce during hurried business trips, and Meyer had welcomed the opportunity to eat healthy.
"In this case, it backfired," he said.
Meyer's lawyer provided the AP with lab results and government investigation reports into his illness. Massachusetts state health officials also confirmed he was infected with the rare German E. coli strain. Meyer declined to allow his doctor to speak to the AP and he would not agree to be photographed.
Some common forms of food poisoning can cause symptoms within a day of eating tainted food, but Meyer said he felt no ill effects during a six-day European business trip that included two days in Hamburg and a brief stop in France afterward. He returned home on May 13 feeling fine.
However, this unique and dangerous E. coli bug takes a week to announce its presence. Meyer first became aware something was wrong on May 18. He was at his desk at Senior Aerospace that morning when his abdomen began hurting.
At 52, he is a cyclist who eats two Greek yogurts each day. He says he's never had food poisoning, but on that day he went home in pain.
By midafternoon, he was hit with bloody diarrhea and a dawning sense of alarm. "Whatever it was, it wasn't a minor thing," Meyer said. His wife, Loreen, a high school biology teacher, was home by then and worried. She took him to nearby Milford Regional Medical Center.
Doctors there saw him quickly but weren't able to diagnose him. They recommended follow-up with a gastroenterologist the next day and sent him home for the night. But when he got home the diarrhea accelerated. "Every hour, and then it started getting even closer," he recalled.
Loreen took him back to the hospital that night and he was admitted.
Though it all happened less than two months ago, Meyer's memory is fuzzy on what happened the next several weeks. He had intense stomach pain and his kidneys stopped working. Doctors put him on fluids to rehydrate him. They treated him with different antibiotics, and cleansed his blood using dialysis and other measures.