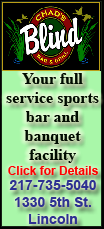 The NFL is stuck in a holding pattern, with work still to be done to end the lockout. Heck, the players haven't even scheduled a vote.
People from both sides of the labor dispute planned to talk through the weekend -- although not face-to-face -- to try to resolve the differences preventing players from accepting the owner-approved proposal that would put the league back in business.
After the NFL Players Association decided not to vote Wednesday, Thursday or Friday, it's possible it won't make any decision until next week. It all comes down to how long it takes to resolve the remaining issues.
As it is, clubs won't open their facilities to players Saturday, when owners wanted to unlock the gates.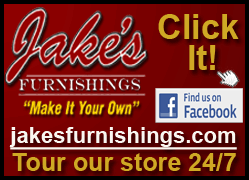 "Now it's just waiting," Carolina Panthers general manager Marty Hurney said at an Atlanta hotel where team executives were briefed Friday on new rules for next season. "Be flexible, and wait and see what happens."
Owners ratified the tentative terms 31-0 -- the Oakland Raiders abstained -- on Thursday, provided players would give their OK, too, and re-establish their union within a certain timeframe.
But players decided later Thursday not to hold a vote, saying they hadn't had a chance to see a finished product.
By Friday, it was in hand.
"Player leadership is discussing the most recent written proposal with the NFL, which includes a settlement agreement, deal terms and the right process for addressing recertification," NFLPA president Kevin Mawae said in a statement released by the group. "There will not be any further NFLPA statements today out of respect for the Kraft family while they mourn the loss of Myra Kraft."
Commissioner Roger Goodell and NFLPA head DeMaurice Smith attended Friday's funeral in Newton, Mass., for the wife of New England Patriots owner Bob Kraft.
Even when players decide they're OK with a final agreement, their approval process is more complicated than the owners' was. The 32 team reps will have to recommend accepting the settlement. Then the 10 named plaintiffs in the players' lawsuit against the league -- including Tom Brady, Peyton Manning and Drew Brees -- must officially inform the court of their approval.
Eventually, all 1,900 players would take a majority vote to approve returning the NFLPA to union status. When talks broke down in March, allowing the old collective bargaining agreement to expire, the players dissolved the union, turning the NFLPA into a trade association. That's what allowed the players to sue the owners in federal court under antitrust law.
Only after the NFLPA is again a union can it negotiate certain parts of a new CBA. Among those items that are of most concern to players:
The league's personal conduct policy.

Drug testing.

Benefits, such as pension funds, the disability plan, and the "88 Plan," which provides money for care of former players with dementia or Alzheimer's disease.