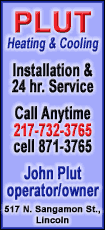 The Mariners' losing streak reached 13 with a 7-4 loss at Boston on Friday night, putting Seattle just one loss away from tying the longest skid the club has ever had.
Felix Hernandez pitched six strong innings, but Boston got to him in the seventh with five runs, breaking open a 2-1 game and extending the Mariners' month of frustration.
"We had multiple opportunities throughout the course of the game, which in its own right is a good thing because we're creating opportunities, but we've got to finish those innings off," manager Eric Wedge said.
Wedge locked down the clubhouse the night before when the Mariners lost at Toronto 7-5, telling his players they needed to toughen up. He was somewhat pleased with the results on Friday as the Mariners took a 1-0 lead in the first and held the team with the best record in the American League well within reach until late in the game.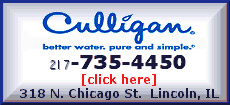 Seattle took a 1-0 lead on some aggressive baserunning by Ichiro Suzuki and got the Red Sox to hit into four double plays, but the result was the same as the previous dozen games.
"We were right in it, right until that bottom of the seventh inning," Wedge said.
Another loss would tie the franchise's futility record of 14, set in September 1992.
It was barely a month ago that the Mariners won two of three against the Phillies, who have the best record in the majors, and were a half-game out of first place at 37-35.
The skid has sent the Mariners tumbling into last place with little hope for relief in sight. Seattle has two more games left at Boston this weekend, then visits the Yankees for three more.
"We're trying to stop this," Hernandez said.
Hernandez (8-9) allowed six runs on 11 hits in 6 1/3 innings.
"He kept us in it there and then they did a good job there in that seventh inning," Wedge said. "When you're facing those hitters you want your best guy out there. That's why we gave him an opportunity to work through that."
Jacoby Ellsbury hit a solo homer in the third, his seventh in July, and John Lackey picked up his third straight win for Boston. Lackey (8-8) allowed one run on eight hits and struck out for in seven innings. Jonathan Papelbon pitched a 1-2-3 ninth inning for his 22nd save.